FIND YOUR LOCAL TRANSPORT PROVIDER
Find your local transport provider
For information on local transport, select your area to be taken to your local transport website
i
Tyne and Wear Passenger Transport Executive NEXUS
i
Cumbria County Council
i
Connect Tees Valley
i
North Yorkshire Passenger Transport Executive
i
West Yorkshire Passenger Transport Executive
i
Lancashire County Council
i
Transport for Greater Manchester
i
South Yorkshire Passenger Transport Executive
i
Hull City Council
i
Merseytravel
i
Warrington & Cheshire Travel

Our Board is made up of a mix of representatives from the public and private sectors, Rail North authorities from outside of the Transport for the North area and our delivery partners, with John Cridland (former Director-General, CBI) as independent Chairman.
Chairman and vice-chairs
John Cridland, Chairman
John manages and leads our Partnership Board, as well as the Operations Board. He is a key spokesperson for the business and skills community, having acted as Director-General at the CBI between 2011-2015 and Vice Chair of the National Learning and Skills Council between 2007-2010. Declaration of Interest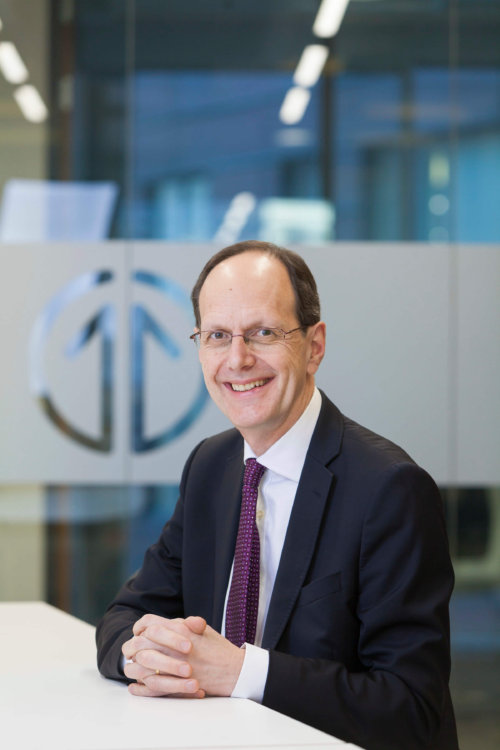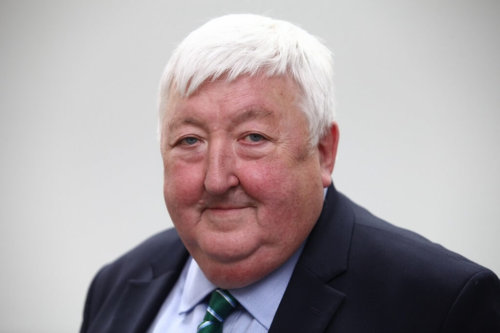 Cllr Ian Gillies, Vice-Chair
Ian is the leader of York City Council with specific responsibility for finance and performance. A former Lord Mayor, he is now a board member of York North Yorkshire LEP, West Yorkshire Combined Authority.
Cllr Samantha Dixon, Vice-Chair
Samantha is the Leader of Cheshire West and Chester Council. She chairs the Cheshire and Warrington Sub Regional Leadership board, the Cheshire and Warrington Economic Prosperity Board and sits on the Cheshire and Warrington Local Enterprise Partnership Board. Samantha is also Chair of the Growth Track 360 North Wales and Mersey Dee Rail Taskforce lobbying for improved rail services across the region.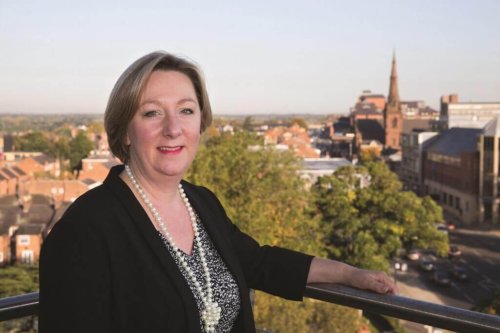 Members
Councillor Phil Riley, Blackburn with Darwen
Senior Deputy Leader of Blackburn and Darwen Council
Declaration of Interest
Councillor Simon Blackburn, Blackpool
Leader of Blackpool Council
Declaration of Interest
Councillor Rachel Bailey, Cheshire East
Leader of Cheshire East Council
Declaration of Interest
Councillor Samantha Dixon, Cheshire West and Chester
Leader of Cheshire West and Cheshire Council
Declaration of Interest
Councillor Ian Gillies, City of York
Leader of City of York Council
Declaration of Interest
Councillor Keith Little, Cumbria
Cabinet member for Highways at Cumbria County Council
Declaration of Interest
Councillor Stephen Harker, Tees Valley
Leader of Darlington Council
Declaration of Interest
Councillor Stephen Parnaby, East Riding of Yorkshire
Leader of East Riding of Yorkshire Council
Declaration of Interest
Councillor Symon Fraser, East Riding of Yorkshire
Portfolio Holder for Strategic Asset Management, Housing and Environment at East Riding of Yorkshire Council
Declaration of Interest
Mayor Andy Burnham, Greater Manchester
Mayor of Greater Manchester
Declaration of Interest
Councillor Daren Hale, Hull
Deputy Leader of Hull City Council
Declaration of Interest
Councillor Michael Green, Lancashire
Cabinet Member for Economic Development, Environment and Planning
Declaration of Interest
Mayor Steve Rotheram, Liverpool City Region
Mayor of Liverpool City Region
Declaration of Interest
Councillor Carl Marshall, North East
Portfolio Holder for Economic Regeneration at Durham County Council
Declaration of Interest
Councillor Nick Forbes, North of Tyne
Leader of Newcastle City Council
Declaration of Interest
Councillor Matthew Patrick, North East Lincolnshire
Portfolio holder for Environment, Transport and Energy at North East Lincolnshire Council
Declaration of Interest
Councillor Rob Waltham, North Lincolnshire
Leader of North Lincolnshire Council
Declaration of Interest
Councillor Carl Les, North Yorkshire
Leader of North Yorkshire County Council
Declaration of Interest
Mayor Dan Jarvis, Sheffield City Region
Mayor of Sheffield City Region
Declaration of Interest
Mayor Ben Houchen, Tees Valley
Mayor of the Tees Valley
Declaration of Interest
Councillor Terry O'Neill, Warrington
Leader of Warrington Council
Declaration of Interest
Councillor Judith Blake, West Yorkshire
Leader of Leeds City Council
Declaration of Interest
Local Enterprise Partnerships | LEPs
Christine Gaskell, Cheshire and Warrington
Chair of Cheshire and Warrington Local Enterprise Partnership
Declaration of Interest
Jim Jackson, Cumbria
Board member at Cumbria Local Enterprise Partnership
Declaration of Interest
Mike Blackburn, Greater Manchester
Chair of Greater Manchester Local Enterprise Partnership
Declaration of Interest
Lord Haskins, Hull and Humber
Chair of Hull and Humber Local Enterprise Partnership
Declaration of Interest
Mark Rawstron, Lancashire
Board member Lancashire Local Enterprise Partnership Declaration of Interest
Roger Marsh OBE, Leeds City Region
Chair of Leeds City Region Local Enterprise Partnership
Declaration of Interest
Asif Hamid MBE, Liverpool City Region
Chair of Liverpool City Region Local Enterprise Partnership
Declaration of Interest
David Land, North East
Board member of North East Local Enterprise Partnership
Declaration of Interest
Matthew Lamb, North Yorkshire
Board Member of York, North Yorkshire and East Riding Local Enterprise Partnership
Declaration of Interest
Peter Kennan, Sheffield City Region
Chair of Sheffield Chamber Transport Forum
Declaration of Interest
Paul Booth OBE, Tees Valley
Board member of Tees Valley Local Enterprise Partnership
Declaration of Interest