Thursday 1st December 2016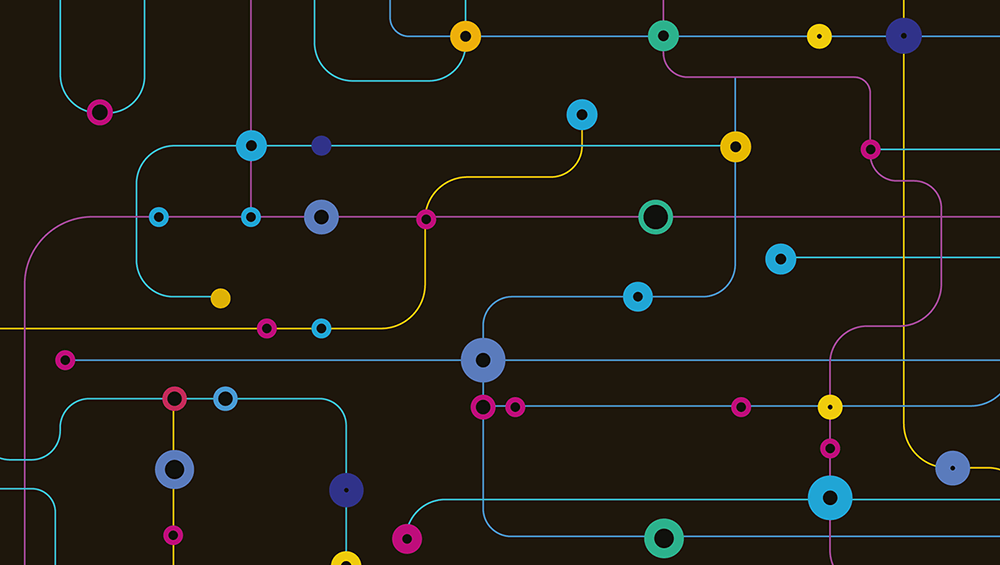 The goal of Transport for the North (TfN) is to create a world class transport system, a system that will better link up the individual cities and towns in the North, to allow them to function as a single economy and be stronger than the sum of their parts.
Better connections across the North will help to drive economic growth. Transforming transport across the region could help realise the ambition to close the economic gap between the North and the rest of England, adding more than £37 billion to the UK economy by 2030.
"To create a powerhouse of economic growth in the North we need a world class transport system. A core element of that system will be rail." David Brown, TfN Chief Executive said.
Northern Powerhouse Rail (NPR, also referred to as HS3) is Transport for the North's ambitious rail programme to link the North's six biggest cities and its largest airport with faster and more frequent connections across the region.
The NPR has been compared to Crossrail and HS2, but according to Mr Brown, it's much more ambitious than building a new railway line. Rather, it is a network which would see the biggest rail transformation across the North since Victorian times. David Brown said: "NPR is a whole scale redevelopment of the rail network in the North, with the goal to ensure benefits of better connectivity for everyone. Our initial research shows that to improve the network a mix of new train stock, line upgrades and in some cases completely new lines and
infrastructure will be needed."
New rail infrastructure
David Brown said: "On the existing network, express, semi-fast, local and freight services run on the same, often two-track railway – this limits any capacity to deliver transformational changes in speed or frequency, so new rail infrastructure will have to be made.
"One of the big, new rail investments will be Northern Powerhouse Rail (NPR). NPR will aim to tackle the long journey times between east to west. Currently, using the existing network, it takes longer to get from Liverpool to Hull by train than to travel twice the distance from London to Paris."
A key facet of delivering transformational improvements to east-west journey times will be a new rail link between Manchester and Leeds, reducing the journey time to 30 minutes with up to six trains running an hour.
The re-development of "gateway" stations will also play a key part in this, so Leeds station and Manchester Piccadilly will, according to Mr Brown, require significant development to enable fast east to west services.
Using the HS2 infrastructure
In some cases, the NPR network may use the infrastructure being built as part of HS2. David Brown said: "HS2 provides us with the opportunity to improve and enhance the existing network alongside current HS2 developments. In some cases, we may be able to use the HS2 infrastructure as part of the NPR network, for example the HS2 route offers significant potential to provide a fast link between Leeds and Sheffield."
He added: "We are also exploring the potential to make more intensive use of the HS2 eastern leg connection to the East Coast Main Line, this will address the key constraint of line capacity east of Leeds. TfN is also looking at options on the East Coast Main Line to Newcastle and routes to Hull."
Upgrades
TfN is looking at options where upgrades to the existing network rather than new lines will suffice and has already worked with the government, securing investments to upgrade the current rail infrastructure. These investments will include an electrification programme for the network, faster trains and improved track and signalling, all to allow quicker and more frequent services.
TfN's sister organisation has also worked with the government to set up the Northern and TransPennine Express franchises. These franchises began in April and will deliver new-build trains, more than 500 brand-new carriages, room for 40,000 more passengers and 2,000 extra services a week.
The wider network
The vision for NPR is to improve the connectivity between the six core cities of the North. These are Hull, Leeds, Liverpool, Manchester, Newcastle and Sheffield, and improve the connectivity between these and Manchester airport. This focus reflects the view that the main cities will be the principal drivers of the Northern economy. However,
David Brown said: "The six core cities form the backbone of NPR, but we are also looking at how other areas and economic hubs like York, Warrington and Bradford link into this network. We are currently developing plans on how NPR will connect with local rail and ensure improved rail across the whole North."