Wednesday 30th May 2018
Ever dream of taking your business to the world-famous Silicon Valley? While the Californian giant is a well-known start-up haven, you might not need to travel as far to get your business inspiration fix with the North's international links.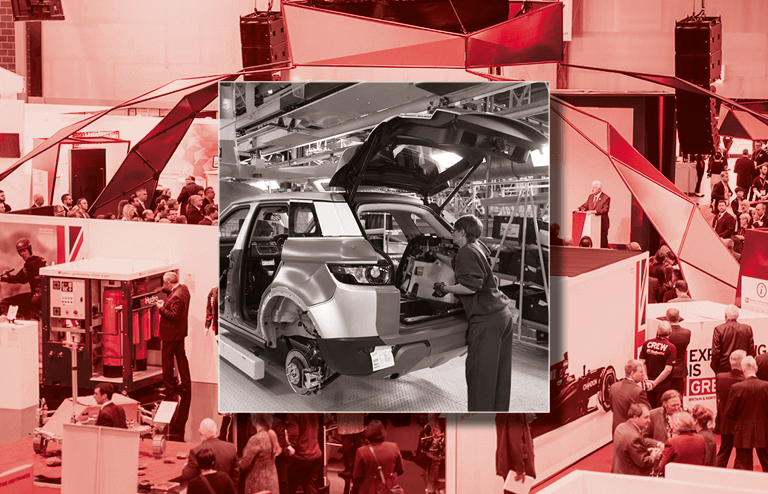 Taking to the Global stage, Liverpool is set to host the International Business Festival (IBF) once again. The world-renowned business expo provides small and medium-sized companies access to the support and expertise they need to take their next step towards growth, having provided a number of regional business with huge success so far.
One business that has already been flooded with inspiration from previous IBF speakers is Justin Dooley's Wirral-based artisan ice-cream company, Caffe Cream. Along with many other entrepreneurs, Justin attended one of the festival's 'Meet the Buyer' events, where he managed to hook the attention of retail giant, Tesco. Giving him the boost he needed to open a brand-new factory and a well-deserved kick start to industrial production, Tesco have now provided access to routes overseas with new opportunities in the Middle-East and Asia.
Thinking about attending this year's festival? It really couldn't be easier. With transport routes all across the North, the IBF 2018 is just 30 minutes from Manchester and a little over 2 hours from London by train. If you're traveling from overseas, the Festival is also within striking distance of two international airports. One of which, Liverpool John Lennon Airport (LJLA), plays a major part in the North's travel network, providing the perfect example of a successful business in the region that looks beyond its own geography.
Handling almost 5 million passengers per year with flights to more than 60 destinations in the UK and across Europe, LJLA is a gateway to Liverpool City Region, the North West and North Wales. The airport is also one of the area's major employers, bringing an estimated £250 million per annum in GVA and supporting 6,000 jobs in the region.
Overall, LJLA's Airport Master Plan aims to grow passenger numbers from 4.8 million per year in 2016, to 7.8 million by 2030, and to 11 million by 2050 – creating a substantial knock-on effect for the surrounding businesses.
Another organisation aiming to boost Liverpool City Region's freight offering is logistics giant Peel Ports, with its Cargo200 Initiative (Cargo2001). Cargo200i, launched in 2015, aiming to secure backing from 200 major UK businesses. By using the Port of Liverpool for import and export, businesses will transform their UK logistics, getting closer to their markets and reducing both their transport costs and carbon emissions.
So, forget about Silicon Valley and start thinking about Everton Valley – the heart of the Northern Powerhouse start-up revolution.
The International Business Festival takes place 12-28 June. Buy your tickets here.