Friday 19th May 2017
World-class wind power on the Humber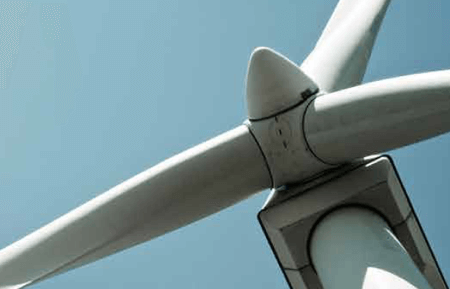 A two-year pioneering partnership and investment totalling £310 million have created a world-class wind power hub on the Humber waterfront.
Siemens, the global market leader in offshore wind power, made one of its largest-ever manufacturing site investments in a joint venture with Associated British Ports (ABP) and Hull City Council.
The multi-million-pound investment, including a contribution of £150 million from ABP, transformed a previously underused part of Alexandra Dock in the Port of Hull and created hundreds of jobs for a predominantly local workforce.
The factory, which is the size of 78 football pitches, is now a centre of excellence in offshore wind manufacturing, assembly and logistics.
Hundreds of 75-metre turbine blades will be made here every year for offshore wind farms, generating clean electricity to power millions of homes and businesses.
More than 4,000 offshore wind turbines need to be deployed in the southern North Sea, in order to meet national energy targets. Humber local enterprise partnership (LEP) saw the opportunity for the area to become a national and international energy hub. By utilising portside land, the aim was to generate substantial economic benefits and employment opportunities for Hull.
Since 2014 Siemens has invested £160 million in wind turbine production and installation facilities at the Green Port Hull Enterprise Zone.
The factory now employs over 700 people in Hull. Another 100 staff are employed at Alexandra Dock working for Siemens' suppliers. By the end of 2017, when the site is fully operational, a total of 1,000 jobs will have been created.
Siemens UK Chief Executive, Juergen Maier, described the factory as "probably the best example of industrial strategy in action we have in the UK today, creating new, local, skilled jobs, sustainable growth and the latest renewable technology, benefiting the UK economy and our society."
"This new factory signals a positive future for manufacturing in the UK. It is a world-class facility – innovative, productive and competitive – which generates real value for the local community and the UK economy."