Friday 22nd November 2019
Last week our Major Roads Director Peter Molyneux attended the Chartered Institution of Highways & Transportation (CIHT) Young Professionals Conference to join the conversation on the future of highways and transportation.
We can consider transport challenges within two distinct timeframes – what do we need to address now, and what are the future issues we need to be working on? We cannot only focus on the here and now – unless we're also looking at how our transport needs can be met in the future we're only ever going to chase short-term solutions that address the problems without dealing with the root cause.
Currently there isn't a sustainable transport model that will allow our people and businesses to thrive over the coming decades, but the good news is that we're working towards a future network that offers choice, value for money, reliability and sustainability. The even better news is that, as demonstrated by the CIHT Young Professionals Conference, we have a raft of talented and enthusiastic people ready to take on the challenge.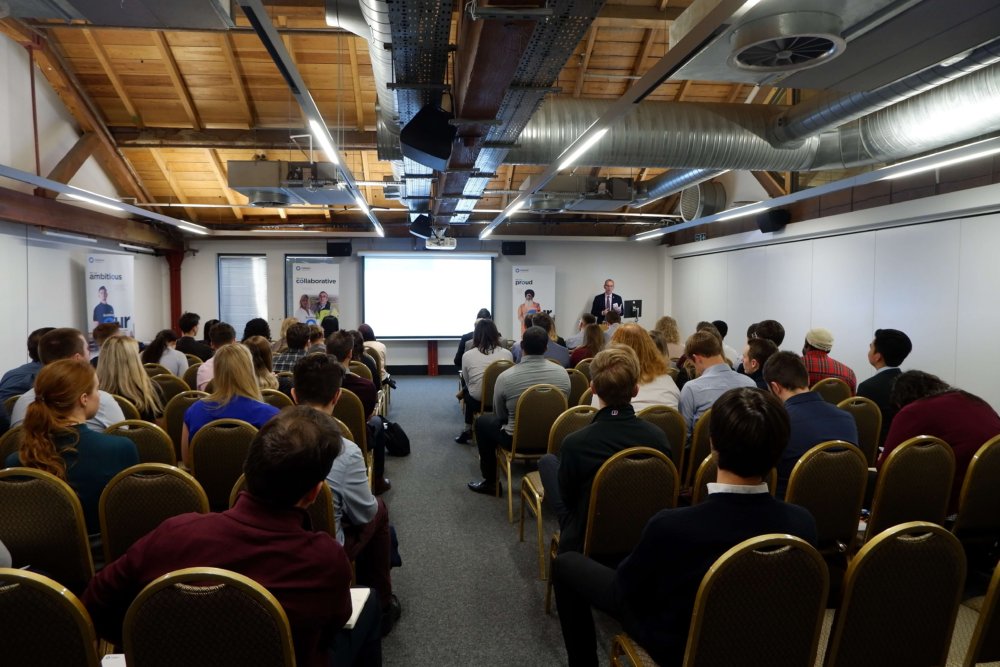 Our vision is of a well-connected North that supports growth, an excellent quality of life and improved opportunities for all. In real-world examples, it means that university students can live at home in Bradford and travel to Manchester for their lectures each day. It's a North where freight can be moved more directly from A to B on roads or rails that are suited to goods vehicles. Where the shortest journeys are almost always done via public transport or active travel, making them cheaper and quicker.
We're working with the other sub-national transport bodies across the UK, delivery partners such as Network Rail and Highways England, our members from the 20 Local Transport Authorities in the region, businesses, transport providers and, of course, young professionals, to get there. Together, this network of people and organisations are driving forward innovative, long-lasting and transformational answers to challenges around sustainability, decarbonisation, and reducing private car use.
We've got plans in place such as Northern Powerhouse Rail and a Northern Infrastructure Pipeline, which will connect our region's towns and cities like never before, enhance local road and rail networks, and keep the North moving towards a better future. We're using smart data and local experience to inform our work, ensuring we have a rolling programme of interventions so that transforming our infrastructure is not done in starts and stops but is carried out holistically, strategically, and meets our future needs as well as the immediate ones. We're making the most of the latest technology to ensure our transport network is sustainable and supports global carbon goals.
Transport links are a vital part of new housing and business developments, but if it's too expensive, slow or difficult to use, people's opportunities are limited. That's why, when we're making the case for investment in a road or rail scheme, we're doing it based on how it will make a difference to people's lives now and in the years to come. Will it join up with that new university campus or business park? Is it accessible to everyone? Does it enable active travel and public transport?
Where the answers to these questions are yes it will mean that people can spend more quality time with their families, or be more productive at work or school because they haven't had to spend hours getting there. It means that businesses have confidence in their growth plans and can expand their operations and attract staff from right across the region. And it means that everyone has the chance to go further afield for work and leisure opportunities and can do so in a way that supports their physical and mental wellbeing.
Working together, towards a strategic plan that will enhance transport right across our region, the way we travel can begin to enhance daily life, rather than restrict it. We can better connect our villages, towns and cities to each other, the UK, and the rest of the world. We can increase the efficiency and resilience of the network and give people and business more options – options that are reliable, cost-effective and practical. We can support the decarbonisation of our transport network and make the most of innovative technology and ideas.
It was reassuring to know that the young professionals in the early years of their career are already working on the current challenges and the ones we're yet to face. In this way, transport can make our lives easier now, and improve opportunities for everyone for generations to come.