Wednesday 5th December 2018
Transport for the North announce 'Innovation' funding for Transdev to test innovative touch on touch off smart technology on some of the region's bus routes.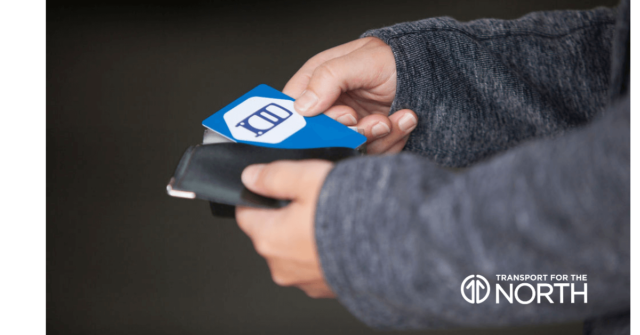 Transdev have been announced as the successful bidder for Transport for the North's £50,000 'Innovation' grant funding which aims to pilot and test smart technology on live bus routes.
This initiative – the first in a series of planned 'Innovation' grant funding rounds – will explore 'Touch on, Touch off' ticketing capabilities on buses, removing the need for passengers to have to interact with the driver and say where they are travelling to as they board the service.
The objectives of the pilot trials are to demonstrate the technical installation; the operational effectiveness; establishing the commercial aspects of delivery; and finally and most importantly, to understand customer and driver views and preferences for different solutions. This follows a series of customer research initiatives and will help to inform business case work for Transport for the North and operators.
Through the Integrated and Smart Travel programme, Transport for the North is working with transport operators, using funding from the Department for Transport to deliver an account-based ticketing scheme for multi-operator, multimodal public transport journeys across the region and beyond.
In order for account-based ticketing to function, effective 'Touch on, Touch off' capabilities will be required to provide 'tap records' that mark the start and end-point of customer journeys. The system's back office will use tap records to deduce journey costs and charge accordingly. Ultimately this will allow customers to travel with the confidence that they will be charged fairly for whatever journeys they choose to make.
Outputs from the Transdev trial will be used as evidence to support the programme's business case, and help inform other operators when considering which solution they should select for participation in the scheme.
Alastair Richards, Programme Director for Integrated and Smart Travel said: 'We are pleased to be able to work with Transdev and their drivers and customers to conduct this important testing of smart technology capabilities on their buses.
There are clear advantages for passengers to have the ability to simply 'Touch on and Touch off' and be charged the correct fare but it is important to see how it works in practice and to assess customers reactions.
These trials will help answer key questions about optimising the solution, and inform the implementation and integration, as we continue to implement account-based ticketing across the entire North'.
Transdev Blazefield CEO Alex Hornby said: "I'm very proud that we will be the first bus operator to bring contactless capping to buses in the North of England.
"We have a strong track record of innovation using up-to-the-minute technology – for example, we've pioneered 'countdown to departure' displays on the front of our buses so our customers know exactly when their bus will begin its journey. Our customers have reacted very positively to the convenience and flexibility of contactless payments on all our buses across the North, and we're now looking forward to taking the next step on our journey by pioneering contactless fare capping."