FIND YOUR LOCAL TRANSPORT PROVIDER
Find your local transport provider
For information on local transport, select your area to be taken to your local transport website
i
Tyne and Wear Passenger Transport Executive NEXUS
i
Cumbria County Council
i
Connect Tees Valley
i
North Yorkshire Passenger Transport Executive
i
West Yorkshire Passenger Transport Executive
i
Lancashire County Council
i
Transport for Greater Manchester
i
South Yorkshire Passenger Transport Executive
i
Hull City Council
i
Merseytravel
i
Warrington & Cheshire Travel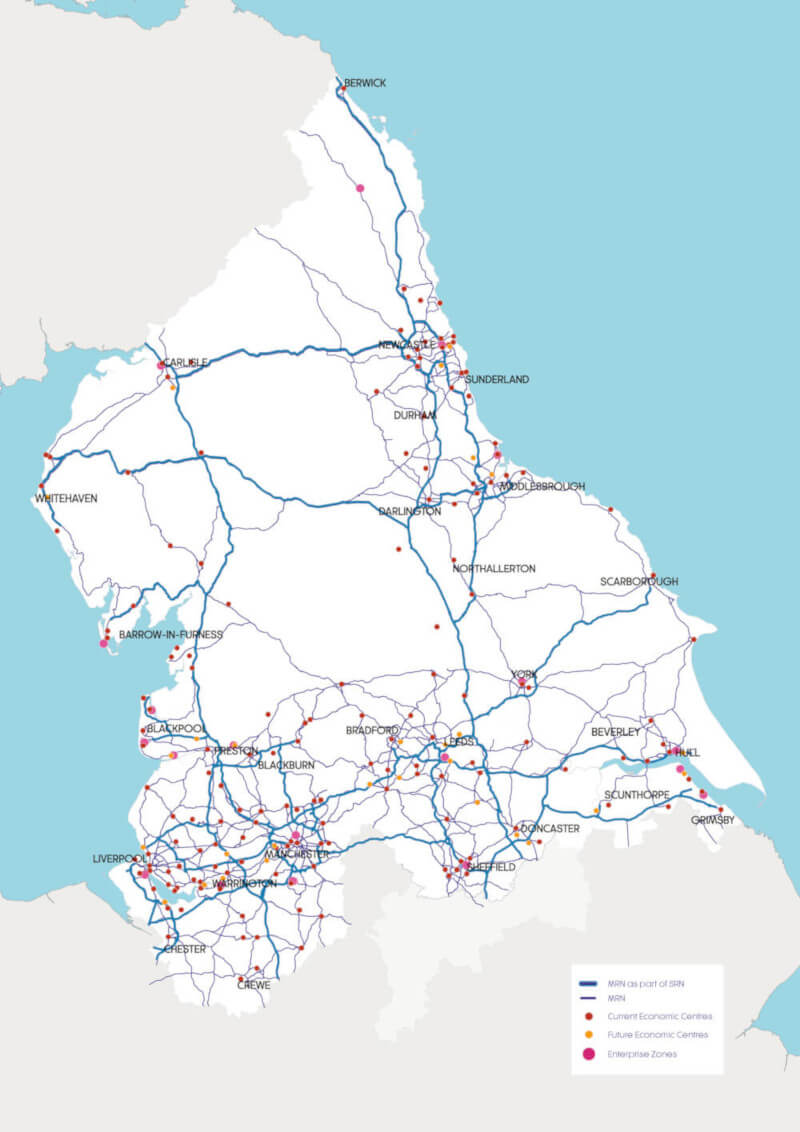 Major Road Network
Highways England's Strategic Road Network, which includes motorways and the majority of major 'A' roads, covers just 2% of the road network in the North. Although it accounts for a significant amount of traffic flow and economic value, it is the whole road network – including the 'last mile' of a journey and the vital connections with key railway stations or other transport hubs – that can make all the difference as to whether people or goods arrive on time. A focus on the Strategic Road Network alone will not allow the North to achieve our aspirations for improved connectivity and economic growth, which is why, working with our partners, we have identified a Major Road Network for the North.
Our Major Road Network (MRN) identifies all the roads that are crucial to driving economic growth in the North. It includes current economic centres and future economic growth locations, as well as major transport hubs which enable multi-modal journeys. With local connections alongside strategic roads, it accounts for about 7% of the roads in the North. More information on how we identified the North's MRN are available in the Major Roads Report – click here to download.
Our ambition is for everyone using roads in the North to experience one seamless network that enables safe, reliable and resilient multi-modal journeys.
With our partners, we have identified four conditional outputs against which the performance of the MRN will be monitored:
Journey reliability
Network efficiency
Network resilience
Journey quality
We want to create reliable, safe and efficient roads for the future, which is why we're working with our partners to improve the North's road network through better use of existing infrastructure and planned upgrades.
Identifying and improving the North's key economic roads
Peter Molyneux, Major Roads Director, describes how we've identified a Major Road Network of the North which includes the most important roads to enable the North to realise its economic potential.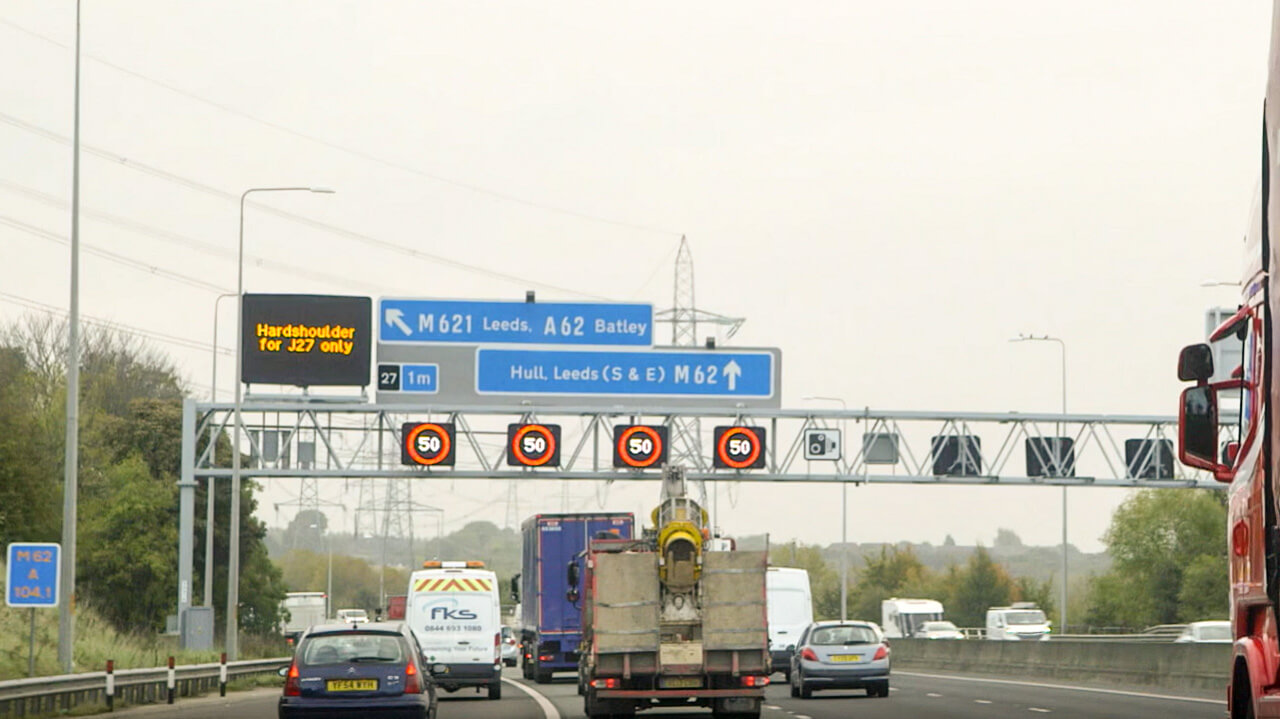 Download our reports
Click on the links below to download our recent road reports.