FIND YOUR LOCAL TRANSPORT PROVIDER
Find your local transport provider
For information on local transport, select your area to be taken to your local transport website
i
Tyne and Wear Passenger Transport Executive NEXUS
i
Cumbria County Council
i
Connect Tees Valley
i
North Yorkshire Passenger Transport Executive
i
West Yorkshire Passenger Transport Executive
i
Lancashire County Council
i
Transport for Greater Manchester
i
South Yorkshire Passenger Transport Executive
i
Hull City Council
i
Merseytravel
i
Warrington & Cheshire Travel
What is the Strategic Transport Plan?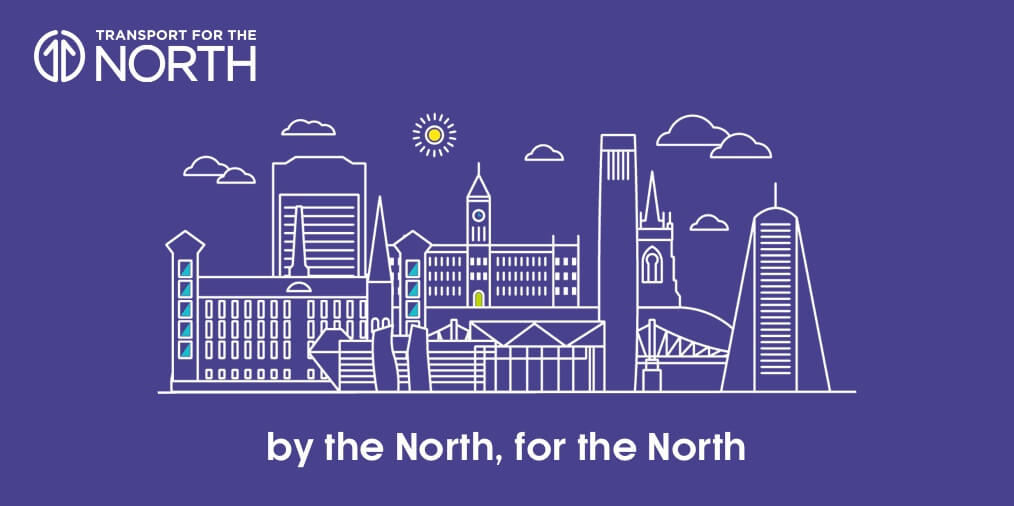 The Strategic Transport Plan
Our Strategic Transport Plan (STP) will rebalance decades of underinvestment and transform the lives of people in the North.
It outlines how up to £70 billion of investment to 2050 could contribute towards an additional £100 billion in economic growth.
This marks the first time our civic and business leaders have spoken as one North to outline our vision for the future.
Strategic Transport Plan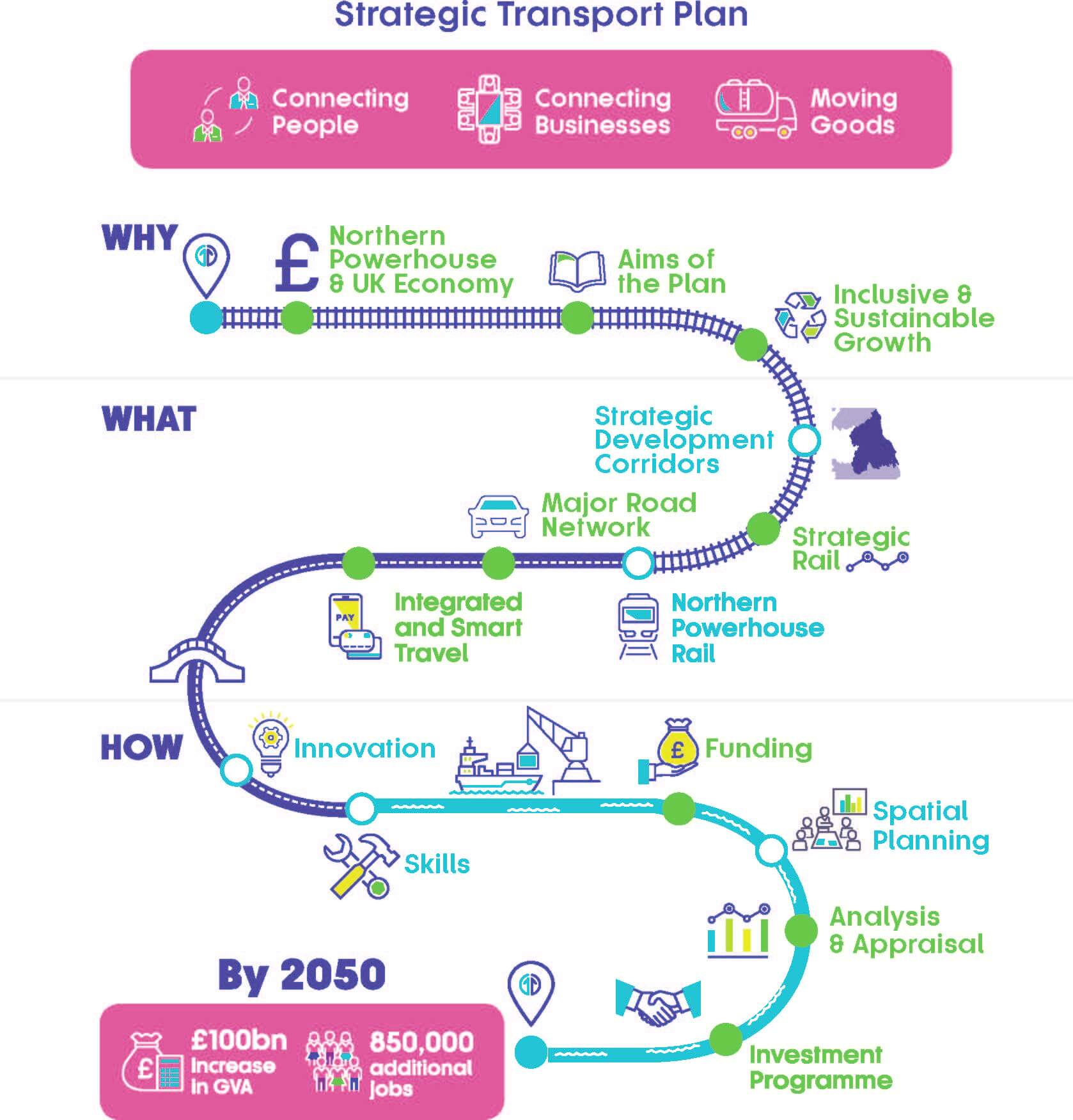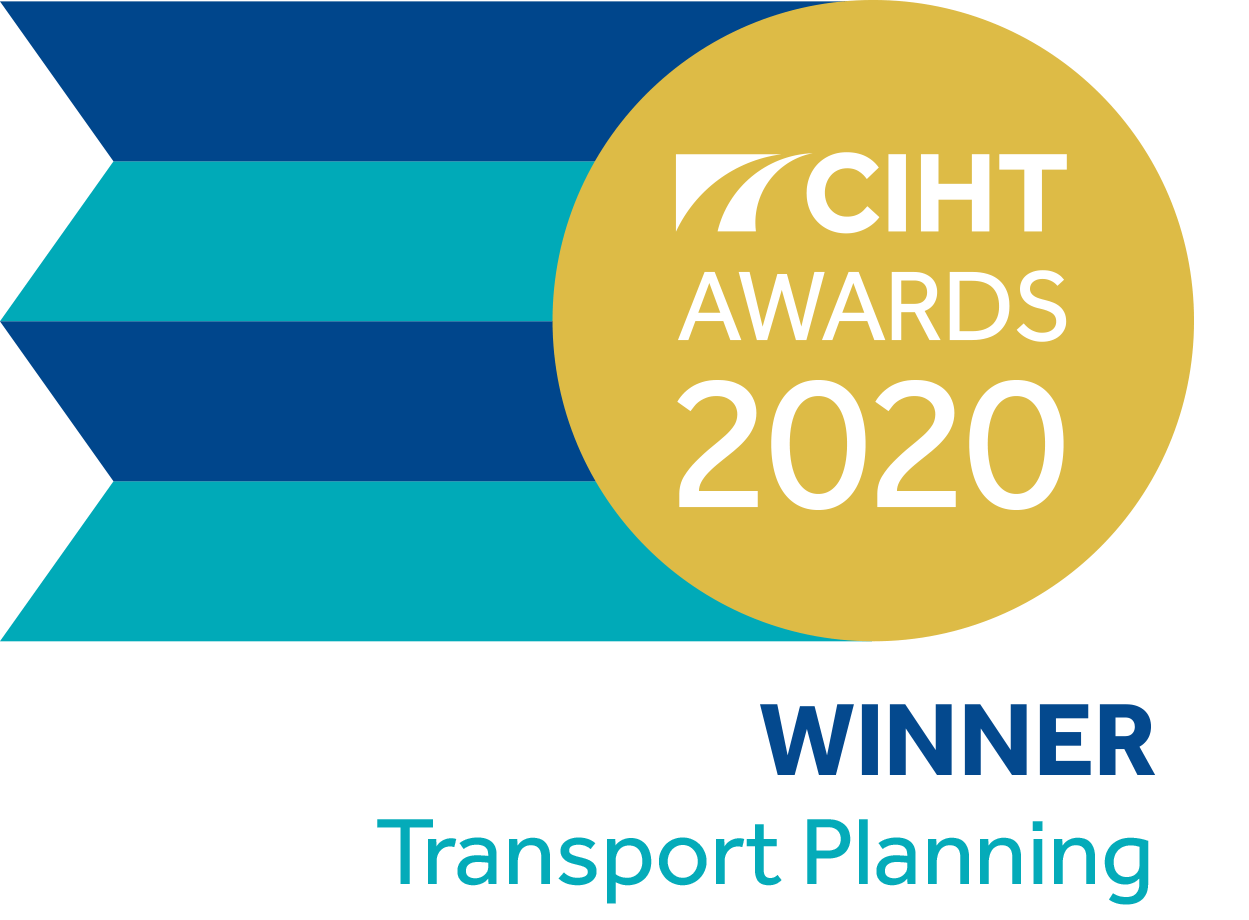 Our Strategic Transport Plan has won widespread praise and recognition, and scooped the prestigious Transport Planning Award at the 2020 CIHT Awards.
Judges commented that the entry was "An outstanding project with a clear vision to provide a strategic travel plan for a complex area. The scheme was grounded in engagement and produced a good evidence base with clear benefits to society."
Read more
Investment Programme
The Investment Programme outlines a pipeline of transport interventions to better connect the whole of the North, with a short, medium and long-term plan for investment.
It contains a number of key programmes such as Northern Powerhouse Rail; upgraded and new major roads; enhancements to the existing rail network; and the continued roll out of smart ticketing – all aimed at transforming connectivity for people and businesses.
Investment Programme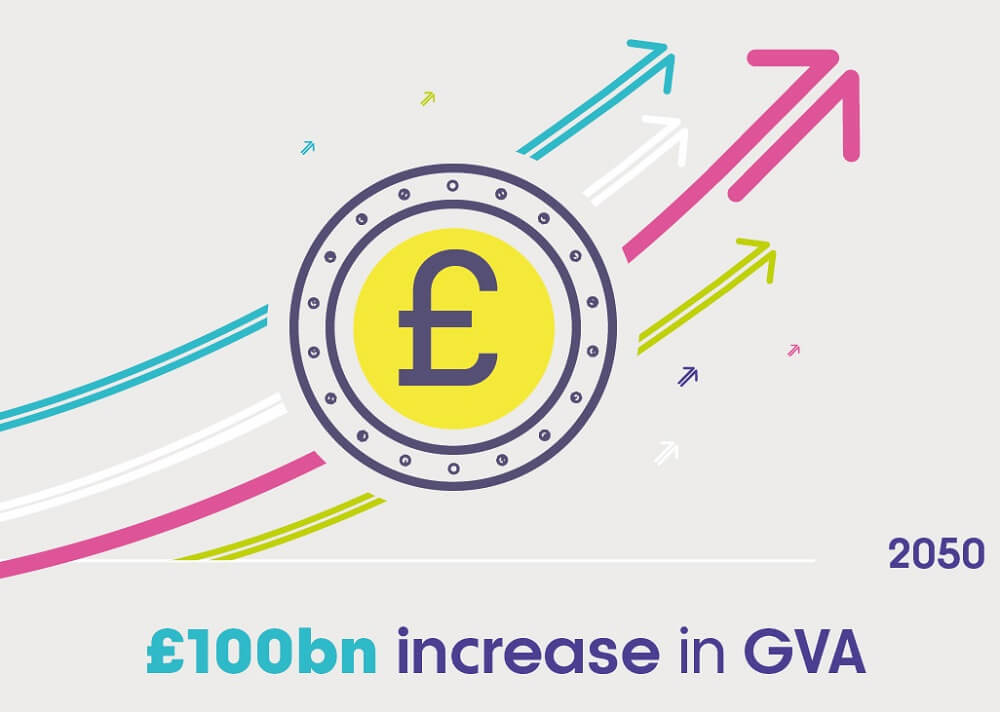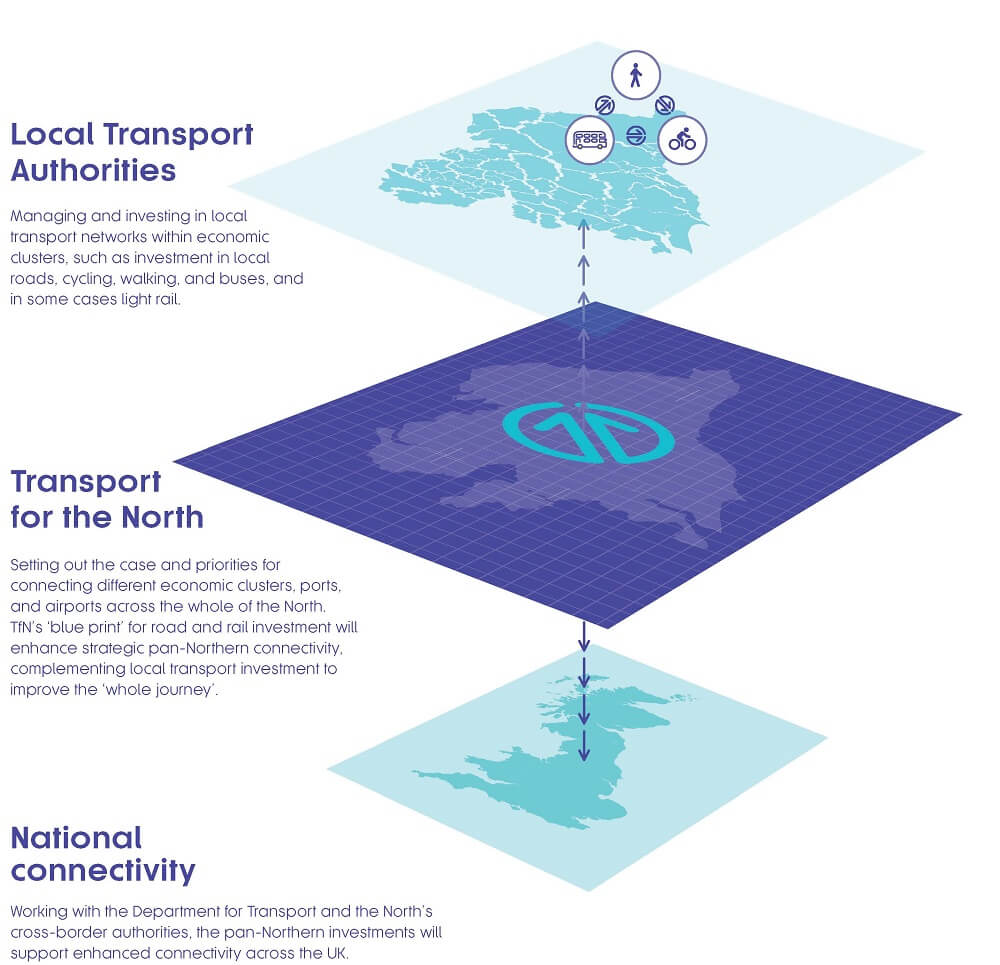 Our Role
Our work complements that of existing local transport authorities, and our powers are devolved down from central government, rather than up from local government.
Our role is to add value, ensuring that funding and strategic decisions about transport in the North are informed by our local knowledge, expertise and needs.
The need for change
The North is home to around 1.1 million businesses, more than 7.7 million jobs, and over 15 million people, with population growth of 6.7%. The North's economy is around £343 billion, 19% of UK total. If the North were a country, it would be the 27th largest in the world.
However, overall productivity still trails behind the UK average. Our economic value per person (measured as GVA) has been consistently around 15% below the average for the rest of the UK.
The Northern Powerhouse Independent Economic Review identified some of the key factors that contribute towards the economic gap between the North and the South, which included poor links and under investment in transport.
The Review set out a bold vision of economic transformation for the North that will rebalance the UK economy and increase international competitiveness. A transformed North in 2050 could generate:
£92 billion (15%) increase in GVA.
850,000 additional jobs.
4% higher productivity than in a business as usual scenario.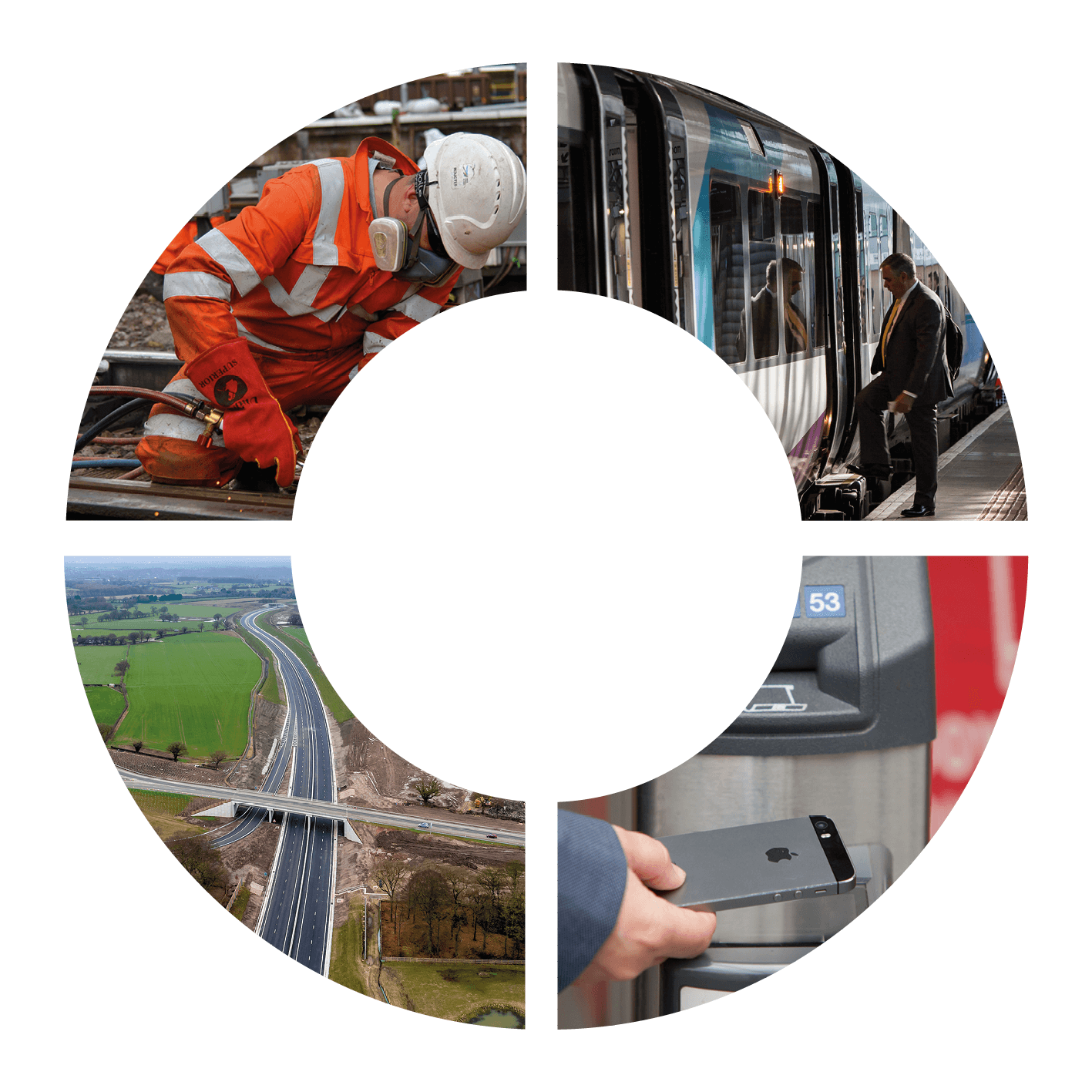 Key areas of delivery
Northern Powerhouse Rail – Ambitious plans to provide rapid, reliable and resilient rail links between our major towns and cities.
Long Term Rail Strategy – Investment in lines, stations, services and franchises will deliver greater connectivity, capacity and cost effectiveness.
Major Roads – Through the Major Road Network, we have identified the roads across the North that are vital for economic growth and are evaluating how best to strengthen this network and facilitate access to our most important economic places and gateways.
Integrated and Smart Travel – Bringing a new era of simple and seamless public transport journeys across the North through contactless payments, real time service information, journey planning tools and a simplified pricing structure.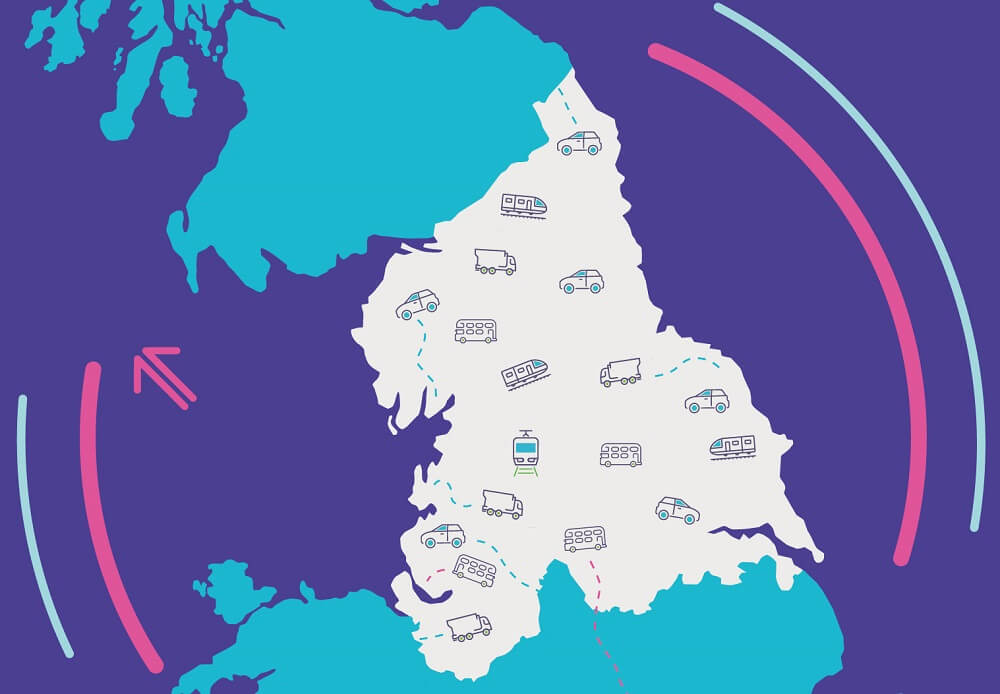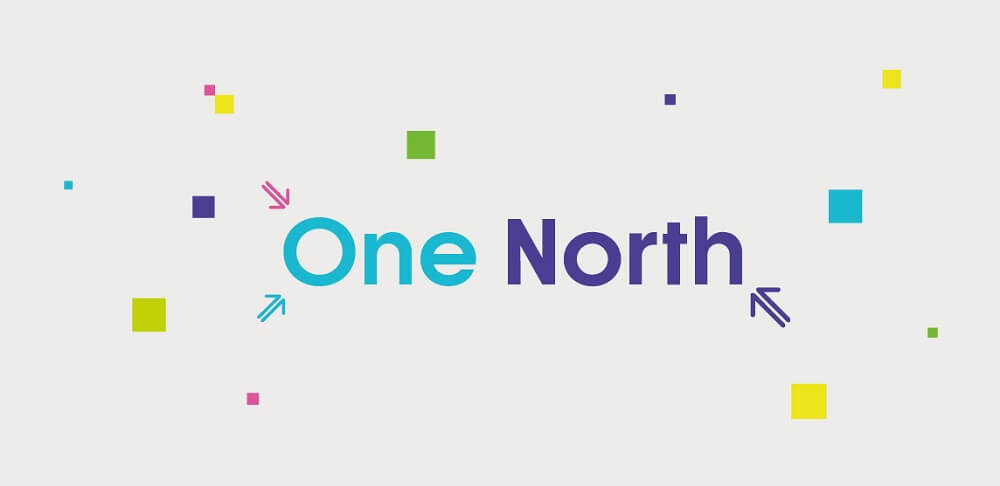 Local and Sustainable Transport – Delivering transformational, inclusive economic growth will require complementary and supporting investment at a local as well as a pan-Northern level for the 'whole journey'. This means targeting short trips that could be undertaken by public transport, cycling or walking, thereby reducing localised congestion, improving the environment, and supporting an improved transport system.
Strategic Development Corridors
Using an innovative approach, we've identified seven strategic development corridors that reflect economic links across the North. They are not traditional transport corridors but represent where the largest gaps between demand and performance currently exist, and where there is likely to be the most potential for realising the benefits of connecting the economic assets and clusters of the North.
Each of the Strategic Development Corridors will have a different scale of contribution towards achieving the outcomes of transformational economic growth and therefore different transport needs. However, investment in all the corridors is critical to our collective ambitions.
Read more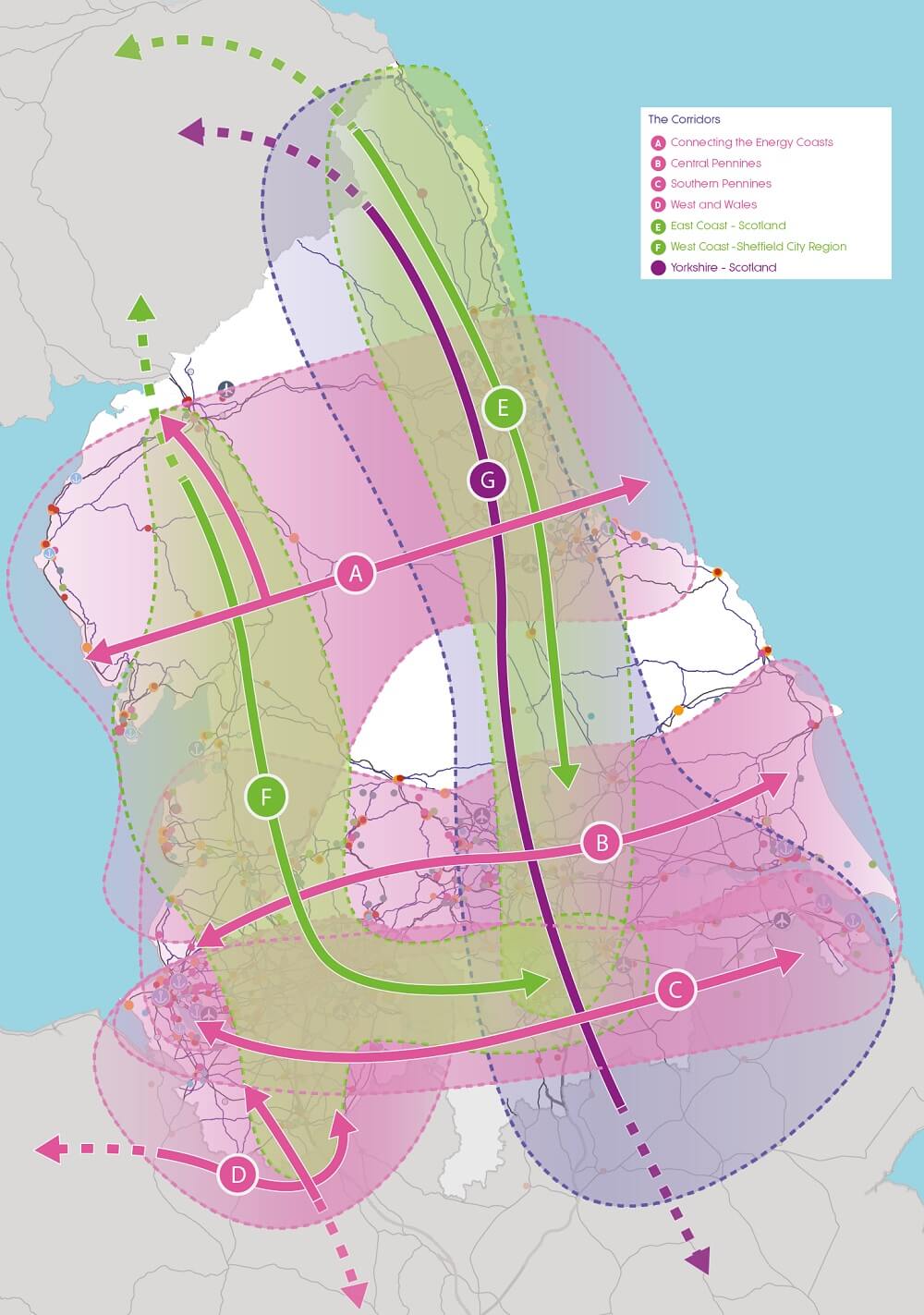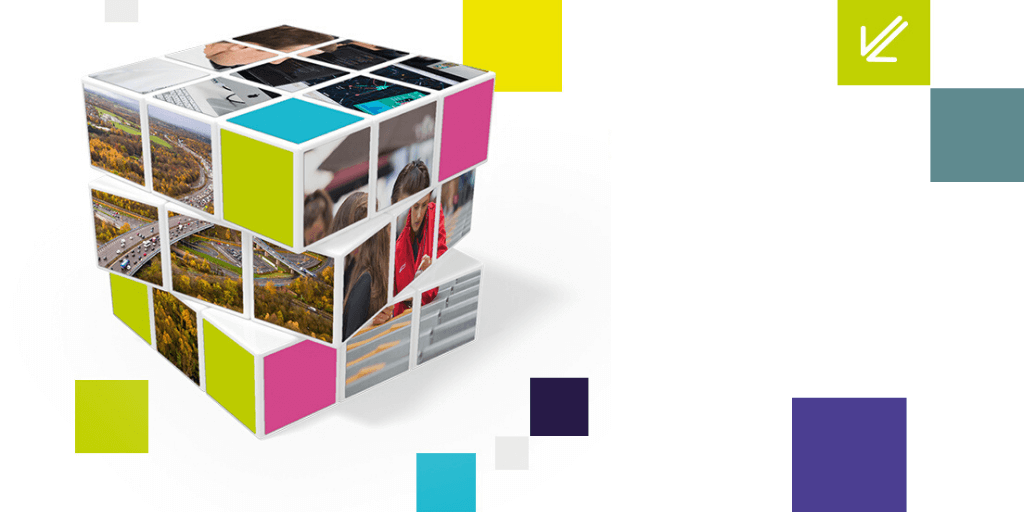 Future Travel Scenarios
To align with the Strategic Transport Plan, and make use of enhancements to the Analytical Framework, we are refreshing our Future Travel Scenarios to consider a broader range of drivers of change, including policies on sustainability and reducing carbon emissions; technology change and uptake; social behavioural change; and spatial planning policy.
The Future Scenarios will be applied within our Analytical Framework, to ensure agility and resilience of our Investment Programme through a greater understanding of social, economic and environmental challenges and opportunities across different plausible future states.
Our Future Travel Scenarios will also provide a visionary tool to help us understand strategic solutions which can ensure an inclusive and sustainable future transport system.
Read more
Analysis and Appraisal
As the Strategic Transport Plan sets out, we require strong evidence and analysis to make the case for transformational investment in the North's strategic transport network. Working with Partners and the Department for Transport, we've made significant progress in developing a new Analytical Framework. The new framework combines a series of existing analytical models and new tools to enable us to make robust cases for investment in infrastructure.
Read more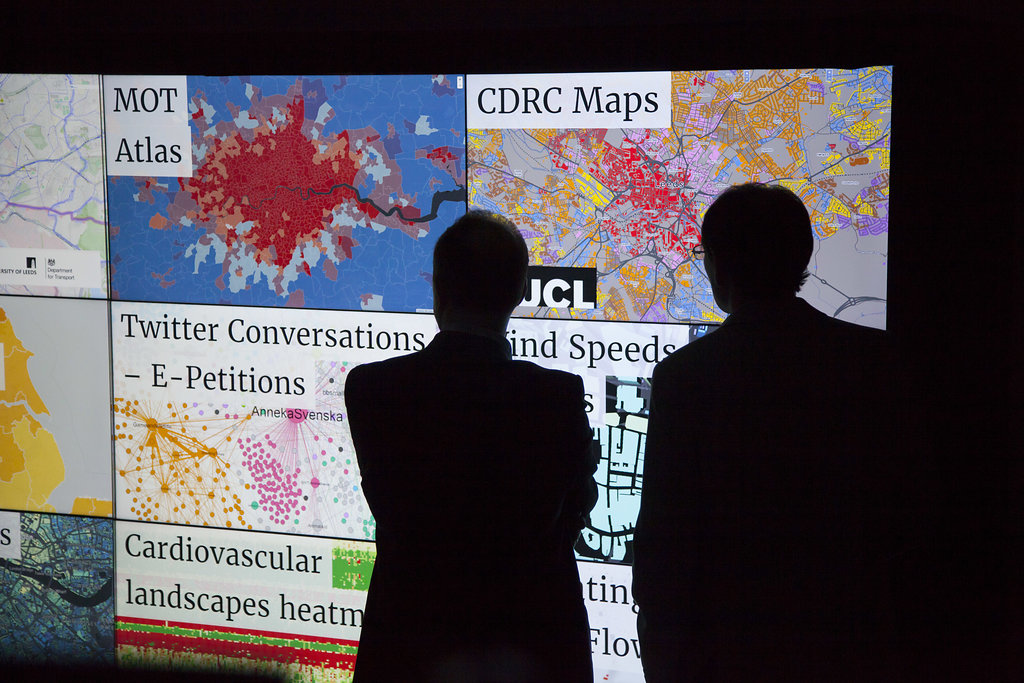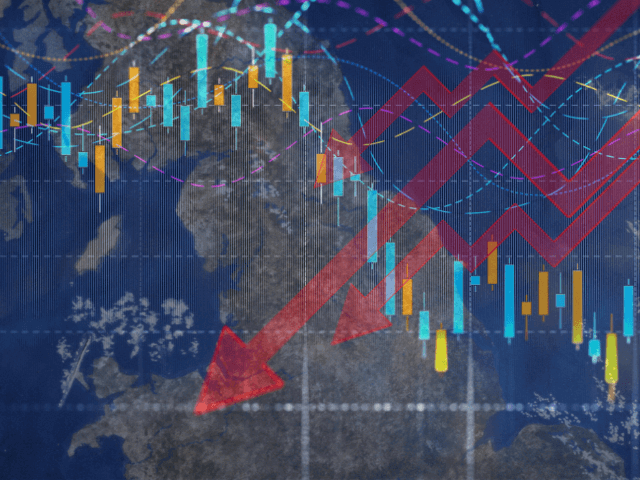 Decarbonisation
Decarbonisation describes the process of reducing, and ultimately removing, Greenhouse Gas emissions produced as a by-product of the functioning of an economy.
At Transport for the North, we're committed to a Northern Transport Decarbonisation Strategy, and recognise the need to push ahead with pilot projects using hydrogen and battery power on the rail network.
Read more
Funding
The Investment Programme which accompanies this Strategic Transport Plan identifies a funding requirement of £60-£70 billion to 2050, or £2-£2.3 billion a year, to be spent on strategic transport infrastructure to deliver the interventions required to support transformational economic growth. Considering current projected spend, primarily through the Highways England Road Investment Strategy and by Network Rail, this equates to an additional £21-£27 billion investment to achieve the improvements set out in the Investment Programme over the lifetime of the Strategic Transport Plan. The interventions within the Investment Programme are ambitious but realistic.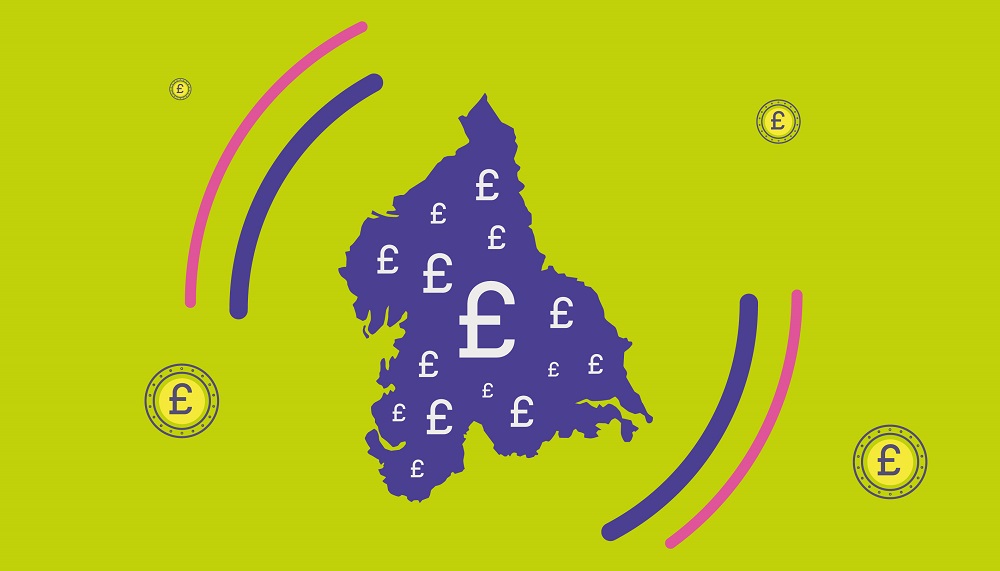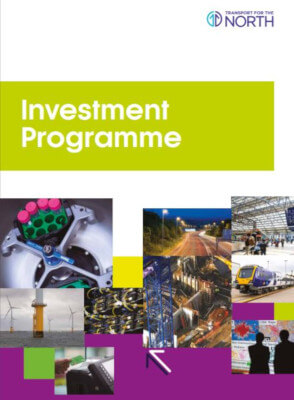 Investment Programme | 2020 – 2050
This outlines a pipeline of transport interventions to better connect the whole of the North, with a short, medium and long-term plan for investment.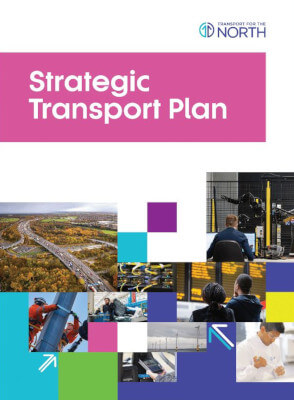 Strategic Transport Plan | One North
The first time the North has come together to outline the robust case for transformational transport investment across all of the North, to rebalance the UK economy