Thursday 21st December 2017
Tees Valley Mayor Ben Houchen has met with Transport for the North's (TfN) Northern Powerhouse Rail Director, Tim Wood, this week to discuss emerging plans for the major transport rail programme and how it will link with local rail ambitions for the Tees Valley and the wider region.
The Metro Mayor met with Mr Wood in Teesside on Wednesday morning prior to the launch of Transport for the North's Draft Strategic Transport Plan for the North of England which is due to be launched early in the New Year.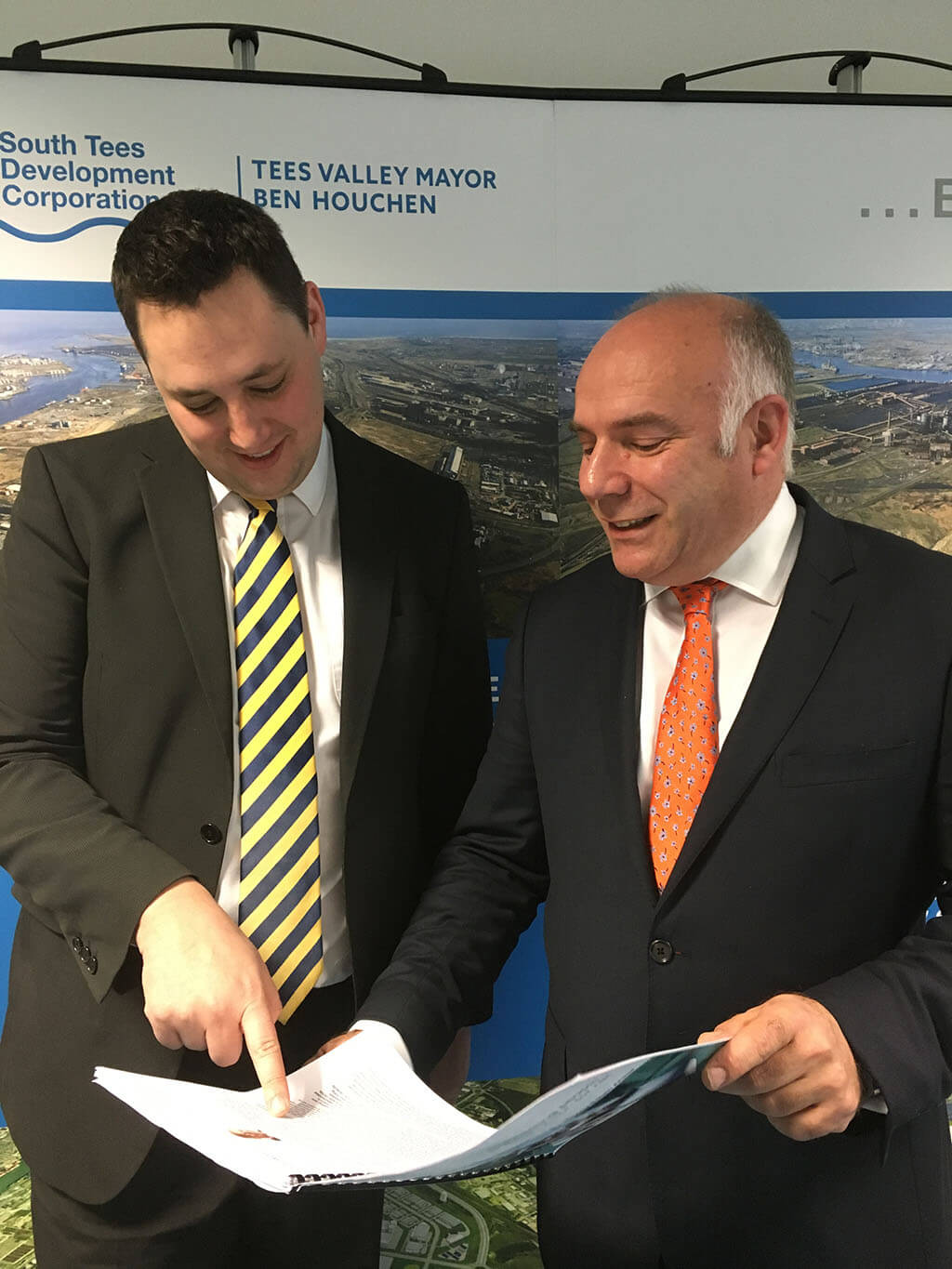 While the Mayor, who is a Partnership Board member of Transport for the North, has already given his backing to the Plan, along with 29 other Partnership Board Members, the pre-Christmas discussions looked at Teesside's ambitious plans for its own development and how these fit with the wider plans to boost the North's economy.
Tim Wood said: "We both clearly recognise the massive value of enhanced connectivity across the North – particularly connectivity between east and west. It's really encouraging that Teesside is so positive and recognises the value of the broader vision we share."
Transport for the North has already identified the prime capabilities for the North which will be a catalyst for growth – a number of which, including advanced manufacturing, are heavily present on Teesside.
Tim said: "One of the key benefits that Northern Powerhouse Rail can bring to the northern economy is greater reach for people and businesses as short, medium and longer term rail infrastructure initiatives are harnessed together around a single integrated plan. It is discussions like today's that help ensure that everything that needs to be considered, is considered, as the process evolves. I am genuinely encouraged by the positive can-do attitude of Teesside as we approach an exciting and innovative period of long-overdue transport investment in the North which will benefit, not just the 16.5 million people who live and work here, but the broader national economy."
Ben Houchen, Tees Valley Mayor said: "I am really behind the overall objective of Transport for the North, Northern Powerhouse Rail, and the Trans-Pennine Route Upgrade which is to have increased connectivity across the North of England getting more people to more areas more effectively than we have done before.
"It's about, not just being able to unlock economic growth through job creation and business connectivity, but the migration of skills as well connecting people to jobs across what is a Northern Powerhouse Region."
The Mayor added: "I think it's important that the North tackles this challenge positively. It's a huge opportunity and we need to work with Government as well as other stakeholders across the country to make sure we can deliver it sooner rather than later – but also we need to learn from other people's mistakes."