FIND YOUR LOCAL TRANSPORT PROVIDER
Find your local transport provider
For information on local transport, select your area to be taken to your local transport website
i
Tyne and Wear Passenger Transport Executive NEXUS
i
Cumbria County Council
i
Connect Tees Valley
i
North Yorkshire Passenger Transport Executive
i
West Yorkshire Passenger Transport Executive
i
Lancashire County Council
i
Transport for Greater Manchester
i
South Yorkshire Passenger Transport Executive
i
Hull City Council
i
Merseytravel
i
Warrington & Cheshire Travel
Introduction
Over the next 30 years, we want to transform our road, rail, sea and air connections to help drive long term economic growth. Our Strategic Transport Plan explains the need for investment in transport across the North and identifies the priority areas for improved connectivity.
Download the Strategic Transport Plan
Consultation closed at midnight 17th April 2018
Our public consultation on the Draft Strategic Transport Plan and Integrated Sustainability Appraisal has now closed. The consultation ran for 13 weeks from 16 January until 17 April 2018, with 34 consultation events across the region. We would like to thank everyone who took the time to provide their feedback, and we are now working through responses as we develop a final version of the Plan for publication early 2019.
If you have any questions or require further information please email engagement@transportforthenorth.com
Draft Strategic Transport Plan documents
Click on the links below to download copies of the documents that we carried out our public consultation on, please note that some of the pdfs are quite large.
Economic Growth
The North is an attractive, diverse region and home to around 16 million people. We have vibrant communities, buzzing cities, five stunning National Parks, an abundance of talent and a wealth of high-performing businesses.
However, from an economic perspective the region is underachieving. The economic value per person in the North (GVA) is 25% below England's average, and our income per person is £7500 less.
Strategic Development Corridors
We have identified seven strategic development corridors across our region where we will focus on improving transport infrastructure.
These corridors link important 'prime capability' assets and important economic centres that are currently in need of improved connectivity.
When goods, services, knowledge and skills move more freely, greater collaboration will follow. Future investment won't just be concentrated in these corridors, but they are where the greatest growth opportunities exist.
Connecting the North
Northern Powerhouse Rail – ambitious plans to provide rapid, reliable and resilient rail links between our major towns and cities.
Long Term Rail Strategy – investment in lines, stations, services and franchises will deliver greater connectivity, capacity and cost effectiveness.
Major Road Network – we have identified the roads across the North that are vital for economic growth and are evaluating how best to strengthen this network.
Integrated and Smart Travel – we will bring a new era of simple and seamless public transport journeys across the North.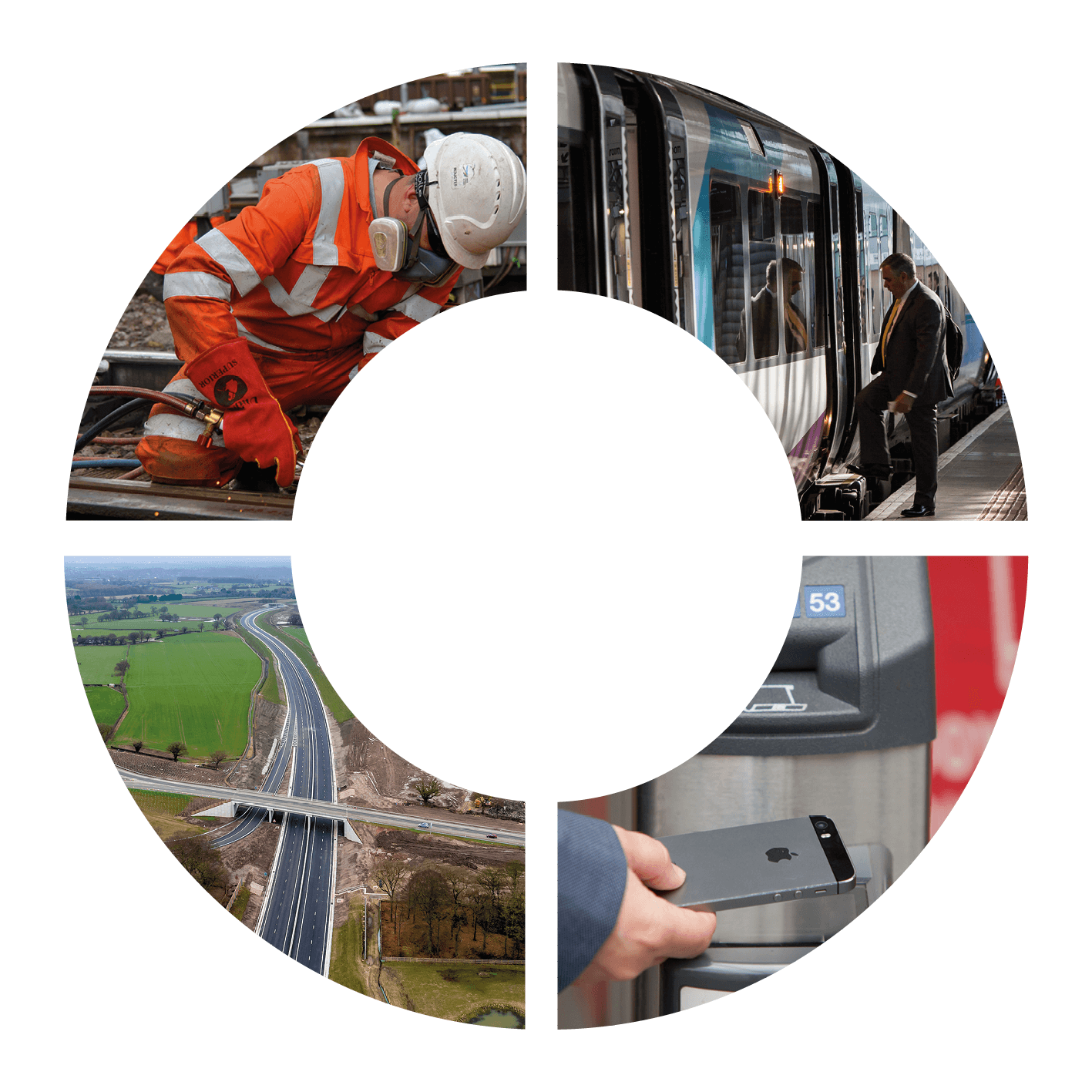 Delivering our investment programme
Now we've shared our vision of a modern, prosperous, super-connected North, the next step is further business case development across our programmes. This will define our short term priorities to drive economic growth.
All proposals will go through a stringent compliance process and, of course, we and our partners will consult with the public whenever they are likely to be affected by our project work.
How will the work be funded?
As an organisation we can't borrow money or raise revenue, so we are developing a sustainable long term investment programme.
A substantial part of our funding is expected to come from central government, and we are exploring other potential funding options too.
With funding in place, we will be in a position to work closely with technology, sustainability in design, and delivery. This enables us to create new appraisal and modelling tools, which will both complement and support local investment.
We require strong evidence and analysis to make the case for further investment in the North's strategic transport network. We will measure the widest possible range of impacts to fully capture all of the impacts of transport investment and work with Government and our Delivery Partners to support decisions that cater for long term growth.