Wednesday 21st August 2019
This summer we submitted our proposals to the upcoming round of the £3.5 billion National Roads Fund, setting out 16 road schemes across the North that need investment within the next few years. Major Roads Director Peter Molyneux explains why road investment is not just about shiny new surfaces, but has long-lasting, real-life benefits for people and businesses.
Roads are an integral part of the way we travel in the North. Almost all journeys start and finish on local roads and they play a major part in everyone's life, whether as a pedestrian, cyclist, bus passenger, freight operator, driver or passenger. This is why investing in our road network can deliver wide reaching improvements and benefits us in more ways than we may think.
Two-thirds of all trips in our region are made by car, and more than 80% of commutes and 87% of freight movements use the road network. Yet the average speed on A roads in the North is just 26mph, and there is only one dual carriageway running East and West across the country between Stoke-on-Trent and Glasgow.
This congestion and lack of connectivity is a result of years of underinvestment in our transport infrastructure and it's constraining the North's growth and productivity. Slow journey times and poor reliability mean our towns and cities across the region cannot work as one, and our people and businesses cannot explore further afield for jobs or development opportunities.
We urgently need to address this in order to not only make the experience of travelling or moving goods by road more reliable and sustainable, but to also unlock economic growth, deliver new homes, increase active travel, and improve public transport. Investment in our roads will complement ongoing improvements in rail and ticketing to make the North better connected and improve opportunities for all.
These benefits, and more, are what we stand to gain if we can secure around £700 million of investment from the next round of the Department for Transport's (DfT) National Roads Fund (NRF).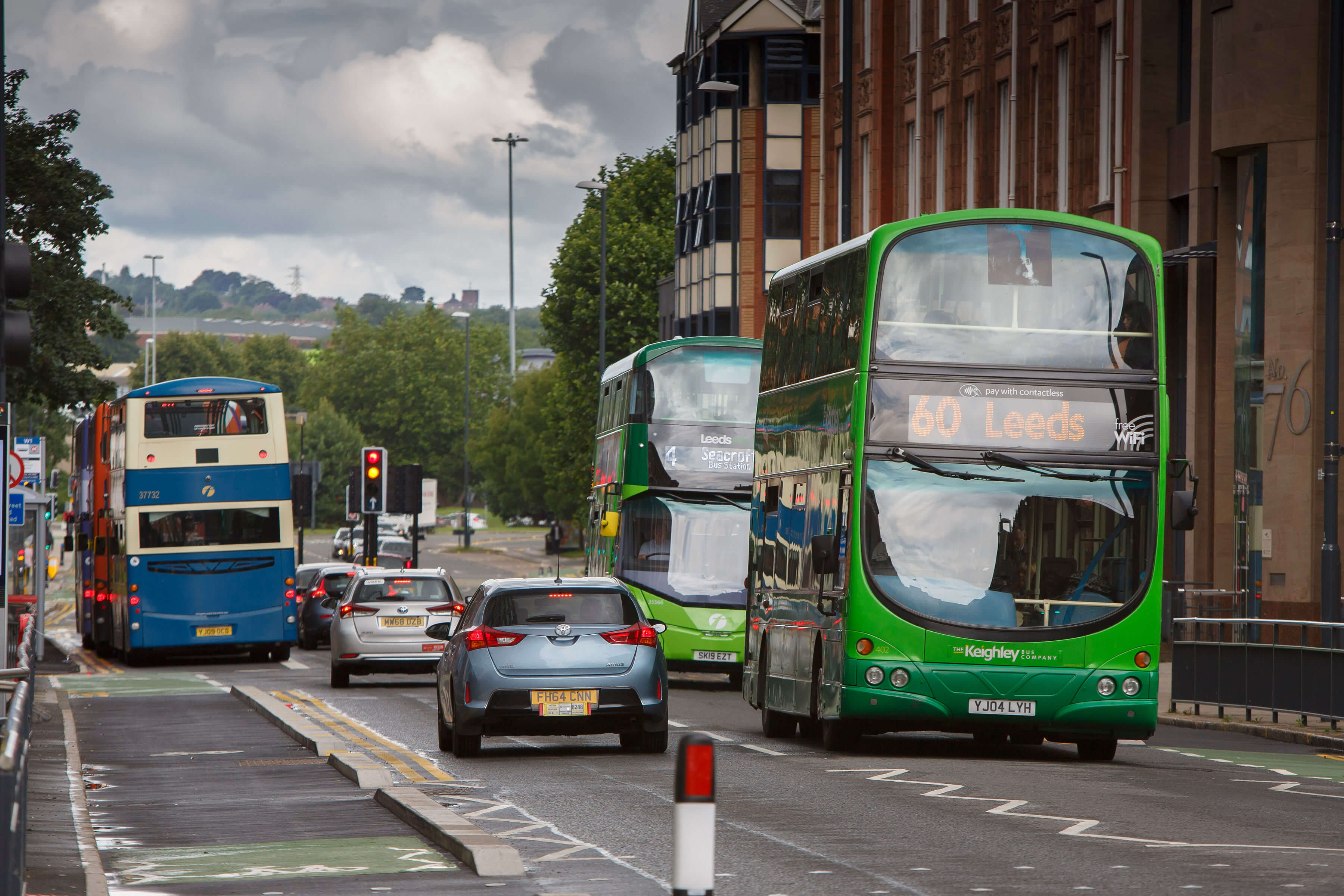 This bid for funding is part of our call for Government to set out a 'Northern Budget' in the 2019 Spending Round. We want to see a commitment to a £7 billion Northern Infrastructure Pipeline – a raft of ready-to-go road and rail schemes, of which the proposals submitted to the NRF are a part, to transform transport in the North. We also want to see a commitment to the full £39 billion Northern Powerhouse Rail network.
Transport for the North, speaking with one voice for our 20 Local Transport Authority Members as well as 50 Highway Authorities, have submitted to the DfT a proposal of 16 road investment schemes which should be funded through the NRF for the good of the North, and the rest of the UK. These economically important roads urgently need improvements to ensure they are part of a sustainable and strategic transport network that can support the our ambitions.
Each scheme is of fundamental local importance, and will also bring benefits more widely by enabling multi-modal journeys and opening up new routes. They are all in the early stages of development and could be ready for work to begin by 2025.
This investment in our roads will have real-life benefits for our people and businesses across the North – improving roads will enable people and goods to get to where they need to be efficiently and reliably. In day-to-day life it means that buses can operate with certainty on the most-needed routes so that people can get the kids to school and make it to work on time; local infrastructure will better support cycling or walking at each end of a journey so active travel can not only help people get around but also support their health and wellbeing; and moving goods by lorry will be more reliable and therefore more efficient, giving businesses confidence to expand. Furthermore, integration with wider transport plans, supporting active travel for shorter trips, and linking to other options such as train stations and ports, ensures the North becomes more joined up than ever before.
Our message is clear: funding these road improvements, as part of a collaborative proposal based on clear evidence of need and expected benefits, should be done now. Transport is entering a period of significant change, driven by emerging technologies such as hydrogen or electric-powered vehicles and digitally connected networks, and with this significant investment in the roads themselves and improvements in public transport we can realise our goal of a well-functioning strategic network that can support our region as it grows for years to come.
Find out more by watching the video below or visiting our National Roads Fund webpage.