Monday 22nd June 2020

Roads across the country provide the arteries to get people, businesses and freight moving.
Our Business Plan highlights how almost all journeys start and finish on local roads, and here at Transport for the North, we are committed to driving productivity though investment.
Part of our vision and objectives for Major Roads focuses on using a strong evidence base to make decisions that will unlock economic growth, deliver new homes, support active travel and improve public transport.
But as the country still battles the complexities of the Covid-19 crisis, it's important to consider the future of roads in the north of England, post pandemic.
What will it mean for both people and goods?
In the second of our #TfNTalks will look at the Future of Roads, on Friday, June 26.
Register Here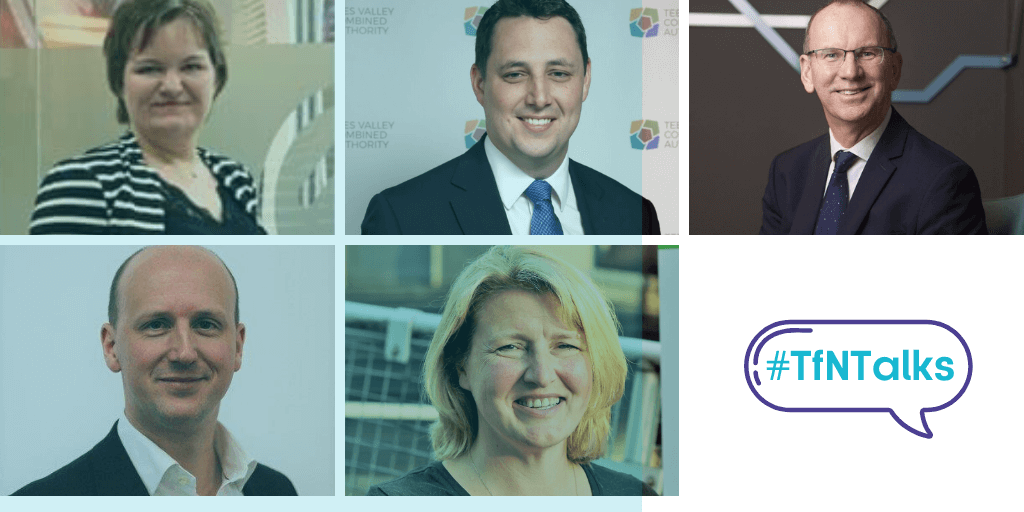 Once again, we'll be joined by an exclusive panel of political leaders and industry experts, that will be chaired by Transport for the North Major Roads Director Peter Molyneux.
Guests for the free online event on June 26 will include:
Key on the agenda will be decarbonisation and discussions around the improvements in technology needed for post-Covid-19 travel.
With rail travel severely impacted during the crisis, the panel will look at the economic case for road investment and the delivery of routes to help the freight and logistics sector.
The audience can submit questions when registering and will be kept up-to-date with the event ahead of the broadcast.
This webinar is being hosted on Zoom, and a link will be sent to participants following registration.
Register Here