Tuesday 16th April 2019
On Friday 12 April 2019, Transport for the North Chief Executive, Barry White, visited the Hitachi Rail train assembly facility at Newton Aycliffe, County Durham.
Opened in September 2015, the factory, which covers over 31.5 acres and employs over 1,000 members of staff, provides a vital import and export hub that has helped reignite the North East's train manufacturing industry. Hitachi Rail's projects currently include the Class 385 for Abellio ScotRail and the Intercity Express Programme with the Class 800 Azuma train for London North Eastern Railway currently in production.
Transport for the North's Strategic Transport Plan outlines the importance of investing in transport to attract new companies to the North and support existing businesses like Hitachi Rail to grow. By rebalancing decades of underinvestment and improving transport connectivity, the North East will be better placed to realise its potential and provide a legacy for future generations.
Investment in transport will enable companies to move their goods more efficiently, attract new talent and collaborate. Having global companies such as Hitachi, who have invested over £100 million in their facility, based in the North also increases opportunities for Northern suppliers and provides local people with access to new employment opportunities.
In addition to delivering a new generation of high-speed passenger trains, Hitachi Rail is providing the local community with access to new opportunities through the University Technical College (UTC)-South Durham. The UTC is a collaboration between Hitachi Rail, the University of Sunderland and Gestamp Tallent. Opened in September 2016, this state -funded, purpose built technical school for 14-19-year-olds provides a fast track to a wide variety of professions, including engineering.
Students at the UTC can study academic subjects at GCSE and A-level while developing their technical knowledge and skills and working directly with North East employers. Teachers with strong industry experience are supported by industry professionals, including Hitachi Rail employees, who work together to prepare students for the world of work.
Transport for the North Chief Executive, Barry White, said: "Whilst our Strategic Transport Plan is called a transport plan, it's actually about utilising transport investment to deliver economic growth and provide the people of the North with access to new opportunities and a better quality of life.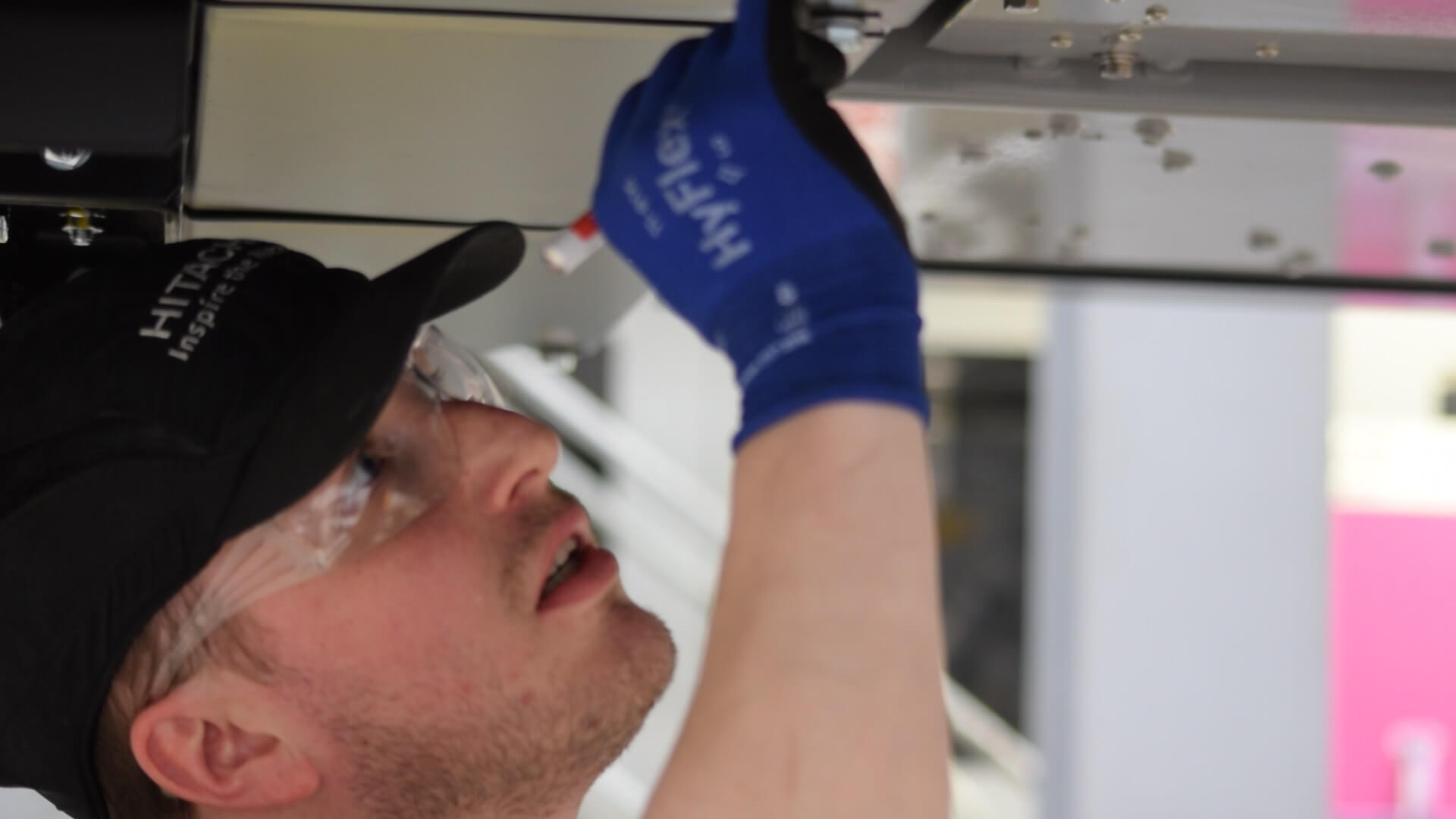 "By transforming transport links we'll be enabling strongly performing northern industries to continue to grow, which will support us to rebalance the UK economy and provide access to new opportunities for the people of the North.
"The fact that global industries, such as Hitachi, have chosen the North as a base for their operations speaks to the opportunity, talent and skill in our regions, and it's exciting to see Hitachi investing in the people of the North through UTC-South Durham.
"The North East has a proud history of industry and technical innovation and a bright future lies ahead."
Hitachi Rail UK Sales Director, Nick Hughes, said: "Through the UTC, Hitachi Rail is providing students with a range of work experience opportunities that we hope will inspire their future career choices.
"Since the college opened in 2016, we have helped shape the curriculum, hosted visits for all students, contributed equipment, sourced mentors and provided interview experience.
"By taking a long-term approach to supporting skills development, we are investing in the next generation of North East engineers who, in turn, will support our ambitious plans for growth."
This visit to Hitachi Rail supports Transport for the Norths' vision for the future of the North's economy which was unveiled in January 2019.
The Strategic Transport Plan outlines how up to £70 billion of investment to 2050 could contribute towards an additional £100 billion in economic growth for the North's economy – creating 850,000 extra jobs.
Watch the video below: Engineering the future – Transport for the North Chief Executive, Barry White, sees how Hitachi Rail is investing in the next generation of engineers.