Wednesday 15th July 2020
Transport for The North has issued a response to the National Infrastructure Commission's (NIC) interim report on the Integrated Rail Plan.
Barry White, Chief Executive at Transport for the North, said: "It's really promising to see that the Commission's assessment will focus squarely on real benefits.
"From closing the North-south productivity gap, to better connecting communities and reducing carbon emissions, the decisions need to look beyond the rigid 'Green Book' model that has focused too narrowly on cash return, instead of transport investment delivering opportunities for northern communities.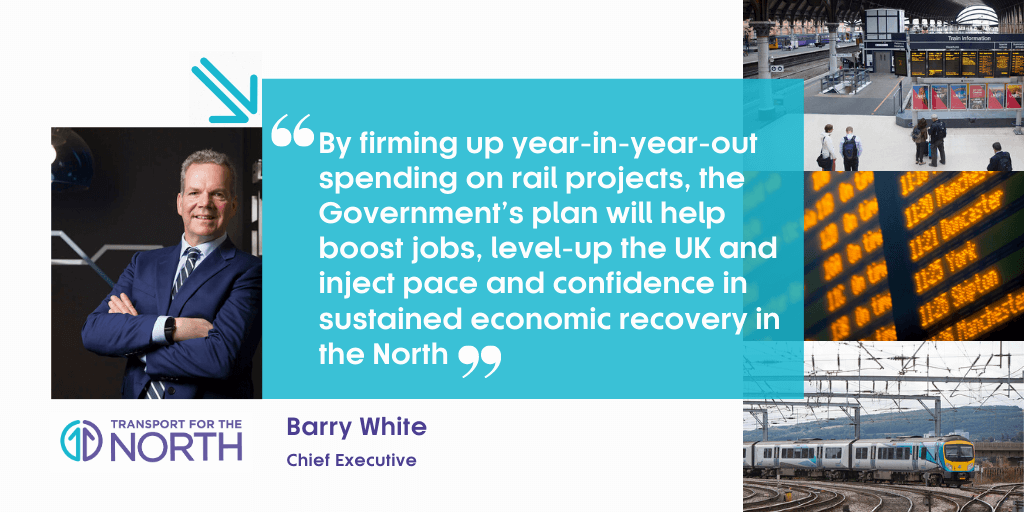 "By firming up year-in-year-out spending on rail projects, the Government's plan will help boost jobs, level-up the UK and inject pace and confidence in sustained economic recovery in the North.
"It's important to say though that this process shouldn't re-open the 'either or' choice between major projects like Northern Powerhouse Rail and HS2, as well as other rail upgrades.
"Ultimately, it will be down to the Government to consider how much it wants to invest in the rail network – the greater the funding available then the faster delivery can take place.
"We'll work tirelessly to make the case of transformational investment, and our leaders expect to be part of the decision-making process."