Monday 13th July 2020
An industry-leading, digital technology entrepreneur has been appointed to oversee the ongoing delivery and future development of our plans for smart travel across the North.
Jeremy Acklam has joined Transport for the North as Director for the Integrated and Smart Travel (IST) programme.
Jeremy has an impressive track record working in the smart travel sector. Most notably he co-led the development and launch of the first online rail ticket retailer, Trainline, and worked on the early development and delivery of the national ITSO smartcard system.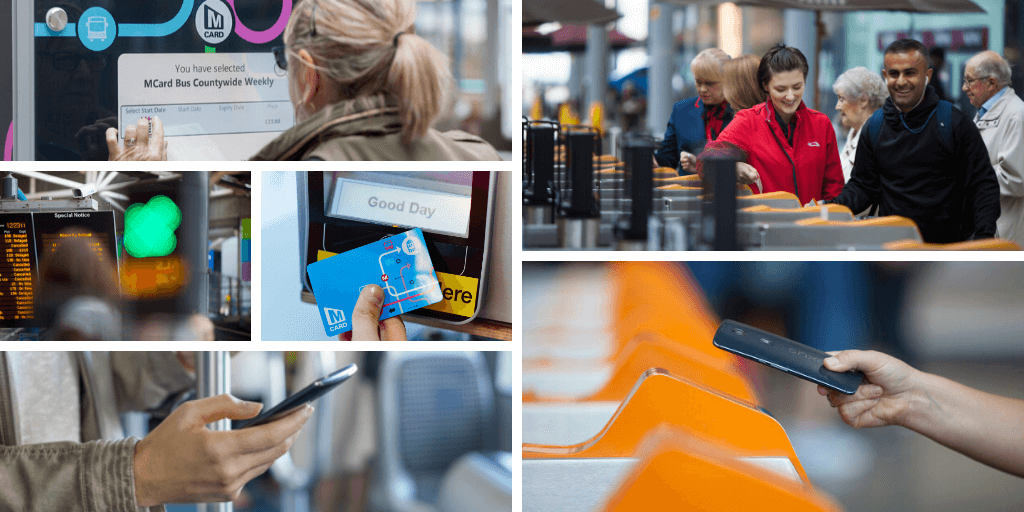 Jeremy said: "The opportunity at TfN to significantly transform how we travel really excites me, which is why I am so pleased to be appointed as IST Programme Director.
"When the time is right, to tackle some of the biggest challenges of our time including the North's economic levelling up and decarbonisation, we need people to start using public transport again.
"Smart travel is key to giving our passengers confidence and implementing bold plans for the future."
Over his 35-year career, he has gained extensive experience of working with operators, regulators, government and suppliers to develop account-based ticketing. He was also mentored by Sir Richard Branson.
Jeremy will now play a lead role in driving forward our strategic vision for IST, including the delivery of flexi-season tickets and contactless pay-as-you-go travel on rail, which were recently included as priority schemes in the Transport for the North's proposed Economic Recovery Plan.
Barry White, Chief Executive of Transport for the North, said: "The need for smart travel, including contactless ticketing, has been reinforced by the current crisis.
"As such Transport for the North are pleased to appoint Jeremy to the role of IST Programme Director to help accelerate our ambitions for a safer, more accessible and enhanced customer experience on public transport across the region.
"Jeremy brings with him invaluable industry experience and an entrepreneurial spirit which will be necessary to bring to fruition what are technologically and commercially complex projects.
"I look forward to working with Jeremy and driving forward our vision for smart travel in the North of England."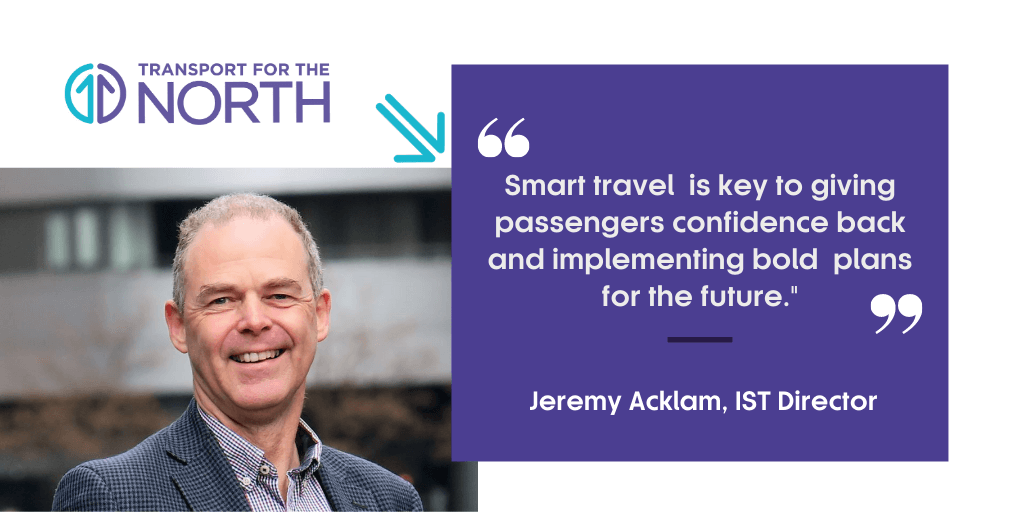 Following direction from TfN Board in January 2020, the £150million IST programme is also currently progressing a business case with the Department for Transport to secure funding to support our region's transport authorities in further developing their own local smart ticketing initiatives.
The programme has previously delivered smartcards for rail season ticket customers and earlier this year went live with two new open-data-driven tools to enhance the availability of digital travel information.
"Transport for the North's vision for smart travel is truly ambitious and poses many challenges," Jeremy added.
"But I believe by building on the IST programme's achievements to date, and continuing to work collaboratively with the wider industry, the team will be able to deliver real change for passengers."
Jeremy grew up in Hull, East Yorkshire, before studying a degree in Engineering at the University of Bradford. He has worked extensively in Europe and supported technology start-ups worldwide including in the USA and South Africa.
He currently lives in Cheshire, where he has been Chairman of the Nantwich Players Theatre for 20 years.
Look out for more Insights from Jeremy in the coming weeks.