Wednesday 8th July 2020
Following Chancellor Rishi Sunak's Budget announcement that set out a 'Plan for Jobs', Barry White, Chief Executive of Transport for the North, said: "The Chancellor's update today is welcome news, demonstrating the Government's will to create jobs and support economic recovery.
"The commitments to creating green jobs and supporting young workers into skilled roles are particularly essential to ensure the UK bounces back in a sustainable way. Transport and other infrastructure projects will play a vital role in making that a reality.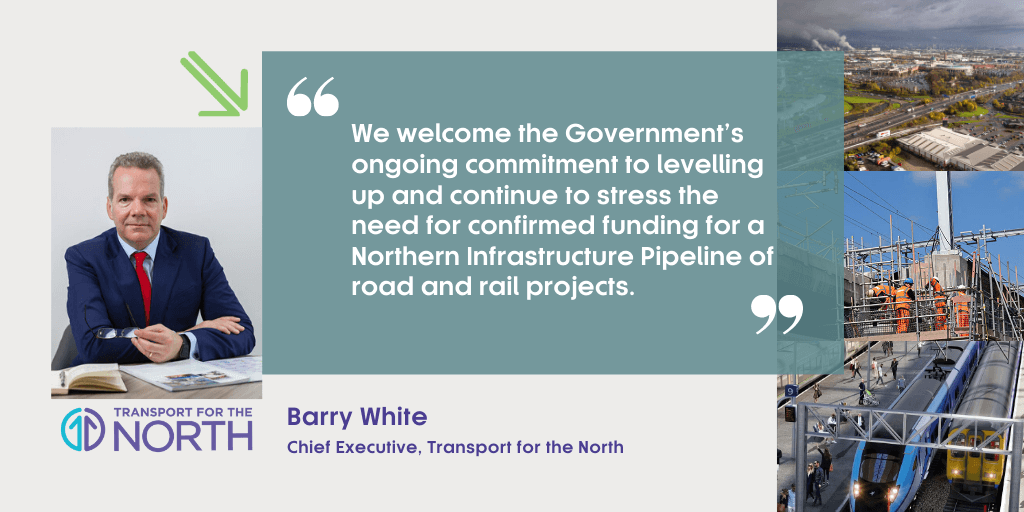 "We welcome the Government's ongoing commitment to levelling up and continue to stress the need for confirmed funding for a Northern Infrastructure Pipeline of road and rail projects, including the delivery of HS2 and Northern Powerhouse Rail in full. It is vital that the Spending Review and National Infrastructure Strategy later this year set out a sustained pipeline of investment to breathe life into our Northern economy and form the bedrock of job creation, closing the productivity gap."