Monday 8th June 2020
Following our joint submission to the National Infrastructure Commission (NIC) on the Integrated Rail Plan, our Chief Executive, Barry White, looks at how it could be the start of a new era for railways.
The extraordinary events of spring 2020 will be etched on the minds forever. The Covid-19 pandemic has blotted out almost all other considerations as we grapple with the most serious public health emergency of our lifetimes.
Yet 2020 could also be remembered for the start of a new dawn for British railway construction. The High Speed Rail 2 project has finally been given the go-head and the Prime Minister has given his public backing to Northern Powerhouse Rail (NPR).
These two flagships projects will transform the British railway network and allow for a huge increase in capacity across our major towns and cities. What is essential is that they are built in full but also that they are incorporated into our existing transport network in a way that brings maximum value for all passengers and taxpayers.
Supporting the Integrated Rail Plan
A major piece of work is currently ongoing which aims to do exactly that – An Integrated Rail Plan (IRP) is being devised by the Government, informed by a report from the National Infrastructure Commission (NIC). It is looking at how railway upgrades in the North and Midlands can best be realised in a way that ensures they complement each other and can achieve synergies and economies of scale where possible.
We at Transport for the North, the country's first sub-national transport body, are calling for this plan to call an end to the 'boom and bust' cycle in British railway construction whereby a major upgrade is followed by a dearth of work, leading to a dismantling of the skills base and supply chain that brought it into being. We believe that it is only by committing as a nation to a consistent pipeline of work over the long-term that we will build and retain our ability to deliver major railway upgrades and become a world leader in railway construction once more.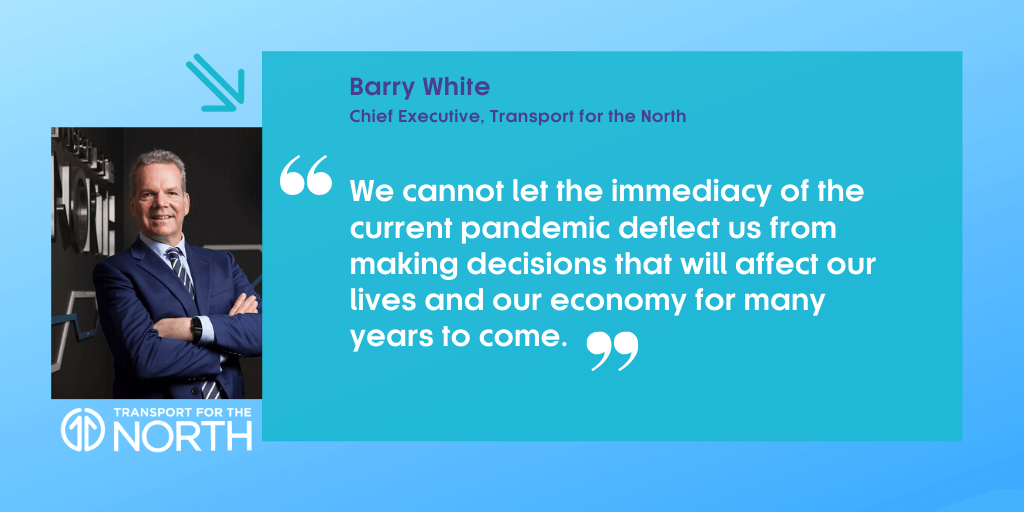 We need a phased 20-year pipeline of rail investment would support the North's economic recovery from the Covid-19 crisis and unlock future potential – and we need a role in deciding and delivering the schemes. That means not only needs major projects such as Northern Powerhouse Rail and HS2 to be completed in full, but also local and regional improvements to the existing congested rail network to unlock freight and passenger capacity in the shorter term.
We cannot let the immediacy of the current pandemic deflect us from making decisions that will affect our lives and our economy for many years to come. And it is the poor state of our infrastructure, especially in the North of England, which stops us from reaching our full potential as individuals and as a nation.
A need for infrastructure investment across the North
The North of England has struggled in the straitjacket of poor railway infrastructure for too long. In particular rail connections between the belt of cities that run west to east across the North from Liverpool to Manchester, Bradford, Sheffield, Leeds and Hull is very poor. As is the connection from Yorkshire up to the North East of England.
Northern Powerhouse Rail will go a long way to addressing these problems. But there is also much we can do right now. There are a host of smaller upgrades which could be addressed quickly and would deliver real economic benefits. Like the Castlefield Corridor in Manchester, one of the most congested parts of the British railway network, which produces delays that fan out across the North of England and beyond. Or increased capacity on the Hope Valley Line between Sheffield and Manchester, at Middlesbrough Station or on the Cumbrian Coast Line.
It is this rebuilding of our railway network which will play a major part in our economic recovery from the economic contraction brought about by the Covid-19 pandemic. NPR alone will create 35,000 new jobs in the city centres of the North of England, many of them high-skilled.
It is only by having a clear Northern infrastructure pipeline of both road and rail schemes spanning the coming decades that the North's infrastructure can truly be 'levelled-up.' Such a plan would create job opportunities, reduce the reliance on cars, help slash carbon emissions and tackle a predicted post-COVID-19 economic shock.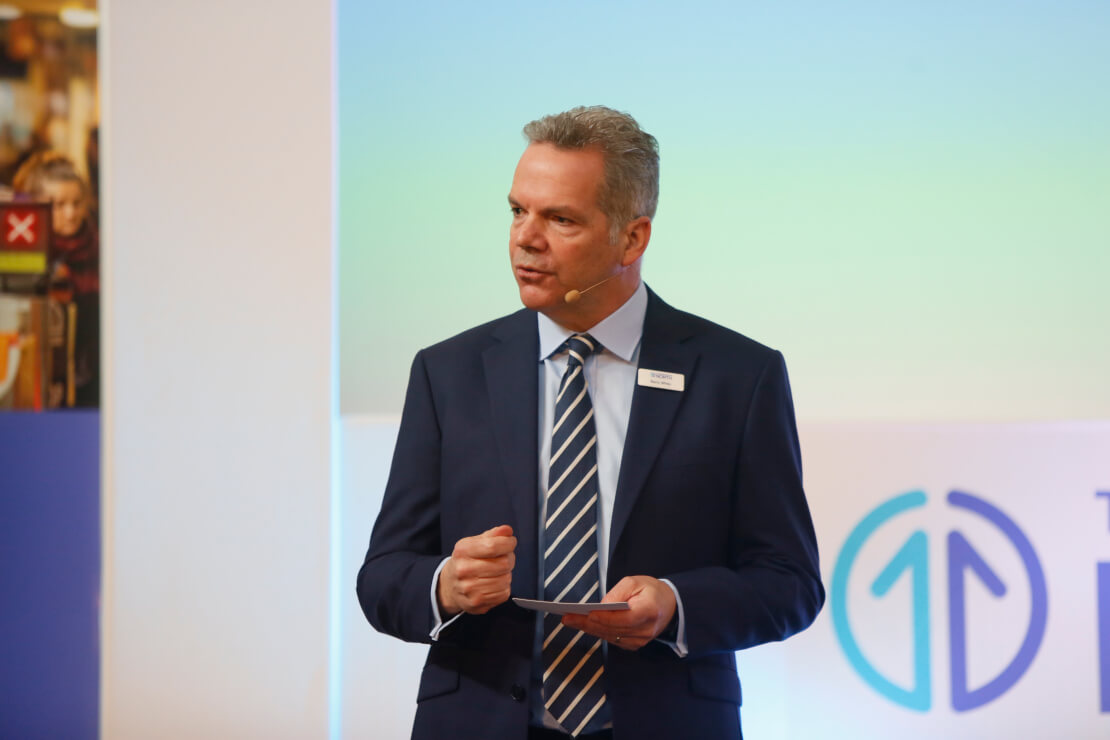 The North needs to speak as One Voice
But if we are to remake our national infrastructure it is essential that we allow the communities most affected by these investments to have a greater say in how and when they are delivered. Our Members are clear on what interventions are needed, and that – as a formidable joint voice for the North – they should have a strong role in the decisions and the delivery of such rail schemes.
We need to put passengers first in addressing short-term issues regarding reliability and resilience of train services, linked to congestion, to be clear on what rail interventions will be delivered and when, and to align investments to plans for roads, local connectivity and active travel, to help support a sustainable multi-modal transport network.
We need to deliver 'quick wins' on the existing network, with an immediate focus on Manchester and Leeds hubs, to accelerate the business case development for Northern Powerhouse Rail, and to speed up delivery of shared infrastructure between HS2 and Northern Powerhouse Rail. There are many opportunities to align both projects, such as in Crewe at the HS2 hub station, the Liverpool connections, from Leeds up to Newcastle, and the links into Scotland.
And we need to meet decarbonisation goals to ensure transport choices are sustainable, support an effective freight network in the region and nationally, and address capacity pinch-points including the West Coast Main Line in the Crewe, Liverpool and Manchester areas, the East Coast Main Line in the Doncaster, Wakefield, Newark and Northallerton areas.
The Industrial Revolution began in the North of England, with the railways playing a central part. Now, in the 21st Century, a new revolution can take place which will allow the North to reach its full potential as a world-class region to live, work and invest. We are ready to work together with Government to make it a reality.
A version of this article was originally posted in the Yorkshire Post.