Tuesday 26th May 2020
In this guest Insight article, Matt Townsend, Senior Project Manager at Highways England, discusses the key benefits of the recently announced preferred route for the A66 Northern Trans-Pennine project.
I'm delighted to say we have taken a major step forward in improving connections in the North of England, with the announcement of our preferred route for the A66 Northern Trans-Pennine project.
The A66 is a nationally important road, linking the M6 at Penrith in Cumbria with the A1(M) at Scotch Corner in North Yorkshire. It's also a key regional route for freight traffic and tourism so it is really important we maintain and improve the road, which is why more than £1bn will be invested.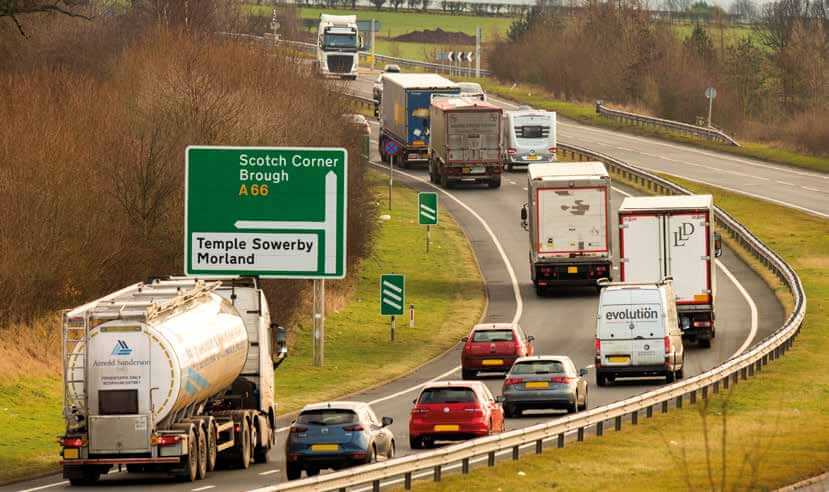 The scheme will include five new bypasses, key junction improvements and an underpass at the congested Kemplay Bank roundabout near Penrith.
There are many benefits to this project which will help improve journey time, reduce delays and improve safety. We want to help the local economy grow and we believe these options will improve access to places of work, connections to tourist destinations and to towns and villages.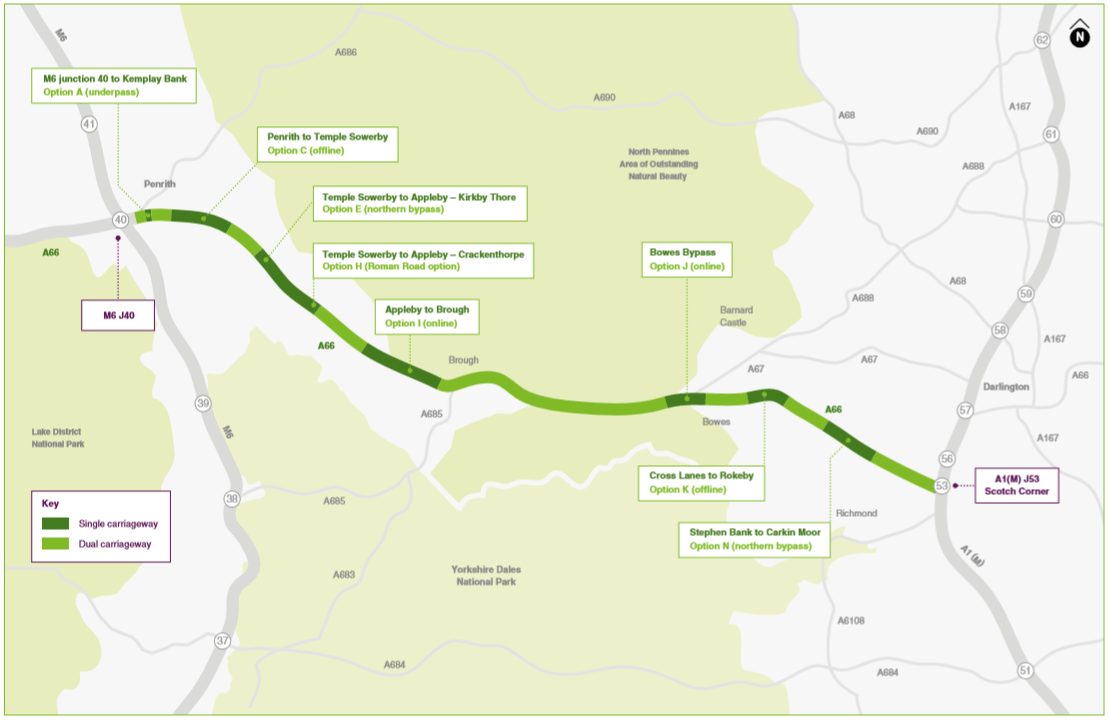 As well as choosing the underpass instead of a fly-over at Kemplay Bank, we are proposing the following options to bypass existing sections of the route or provide dualling alongside the existing single carriageway road:
A northern bypass of a three-mile section between Penrith and Temple Sowerby
The northern bypass option for Kirkby Thore
The most northerly of two options bypassing Crackenthorpe
Taking forward the single option to dual a five-mile section between Appleby and Brough alongside the existing section of single carriageway
Similarly, converting a 1.9-mile section of the route north of Bowes – the current, single carriageway Bowes bypass – into a dual carriageway
A bypass south of the Old Rectory between Cross Lane and Rokeby instead of a conversion which would have required demolishing buildings
The most northerly of three bypass options linking sections of existing dual carriageway between Stephen Bank and Carkin Moor
Our proposals also include significant improvements to the existing junctions between Barnard Castle and the A66 at Bowes and Rokeby. These will improve safety at the two junctions and make for safer, smoother journeys for HGVs.
What are the benefits for communities along the A66 route?
All of the villages being bypassed will benefit from the removal of high volumes of traffic, including HGVs, from the existing road as well as improved community connectivity.
Pedestrians, cyclists, and horse riders will also benefit from the upgrade which will reduce collisions, competition from other vehicles and associated congestion along one of the most important commercial routes in the north of the United Kingdom.
But it's not just about improving the road. The environment also plays a key part and we will improve air quality and noise for those people who live and work nearby. We will also improve facilities for pedestrians, horse riders and cyclists.
What next for the A66 Trans-Pennnine Route Upgrade?
Last year, we consulted on a number of options and it is great to see the ones we want to construct have been backed by the general public.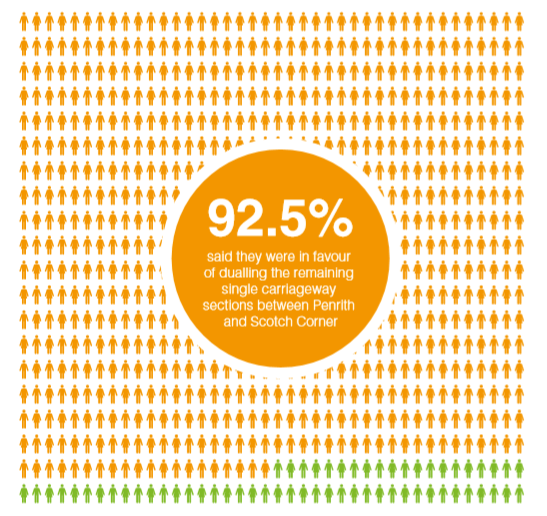 As a proud Yorkshireman, it is fantastic to see such investment in the region. At Highways England, we are always looking at ways to increase capacity, improve connections from the northern gateway to the Pennines and making sure your journeys are as reliable as possible.
All the preferred options will now go into a period of further analysis, development and design before a second public consultation and scrutiny period later this year. It is hoped we will start construction some time in 2024/2025.
More details on the preferred route and consultation report can be found on Highways England's website.